Our people are our most important asset.
We value the hard work, commitment and passion of our colleagues, and we offer a full training and development programme for all colleagues.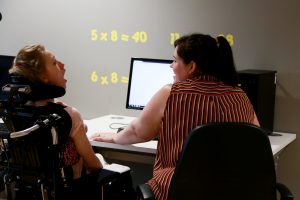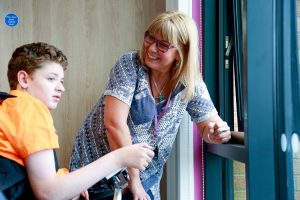 We have a friendly and supportive working environment with a focus on developing the potential of our employees coupled with a competitive salary and benefits package. We offer the following benefits (some may be subject to probationary timelines and job role).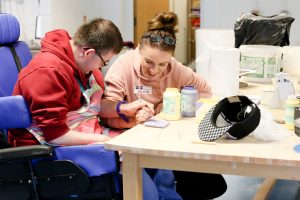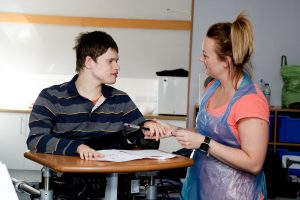 Training and Development
We are committed to investing in you and promote both internal and external training to help you develop the skills to carry out your role to a high standard and enabling you to continue to grow and develop. The training provided involves an intensive induction to provide you with all the knowledge and skills in preparation for your new role. Every colleague has their own training plan to ensure that their skills and knowledge is updated on a regular and ongoing basis.
Holidays
A minimum of 22 days paid holiday plus Bank Holidays rising to 27 days paid holidays plus Bank Holidays after 5 years' service
Pension
Auto enrolment through People's Pension 3% employee contribution matched 3% from employer can be increased to 5% employee contribution and 5% employer contribution.
Percy Hedley Added Benefit (Phab) Rewards
Providing access to a rewards scheme designed to save money on shopping. A wealth of specially arranged discounts and savings at retailers such as 5% on shopping at Morrison's, Sainsbury's, so on an average £100 weekly shop that could save you approximately £260 a year. There is a huge list of retailers offering cashback and discounts including; Sainsburys, Asda, B&Q, Next, Argos, Carphone Warehouse, while you can also save on insurance, days out, trips to the cinema and travel and holidays.
Cycle to work scheme
Colleagues can buy a bike to cycle to work at a reduced rate and pay the money back through a deduction from their salary on a monthly basis over the year.
Life Assurance – Looking after your family and dependants
When you join Percy Hedley  you will be asked to complete a form which ensures that you have protection for your family and dependants in the event of your death in service including a lump sum payment of x 2 your final pay to your nominated dependants.
Occupational Sick Pay
A generous occupational sickness pay scheme to cover you for those times where you are not fit to work, increasing each year of your employment with the Foundation to a maximum of 5 months full and 5 months half pay after 5 years' service.
Occupational Health Support
We work with an Occupational Health Provider to ensure that we obtain accurate and correct advice to support our employees should they be absent from work through ill health.
Physiotherapy Support
We know that some of the work our colleagues undertake can be physically demanding with elements of personal care in many roles. To support our colleagues and try and ensure they are looked after in regard to this physical work, we work with a physiotherapy clinic and can refer colleagues who need it.
Mental Health
We work with a mental health and wellbeing clinic to support colleagues who need help with personal issues.