We absolutely loved seeing parents and family members return to Northern Counties School after a three year gap due to the COVID-19 pandemic, for our weekly learn British Sign Language (BSL) sessions. Among the team who teach the sessions is Mandy, who is the Head Learning Teaching Assistant (HLTA), in the Deaf Department and is a Native BSL user. Mandy also co-ordinates the school's Signing Choir — which involves all of our talented Deaf students who learn and perform songs in Sign Language.
---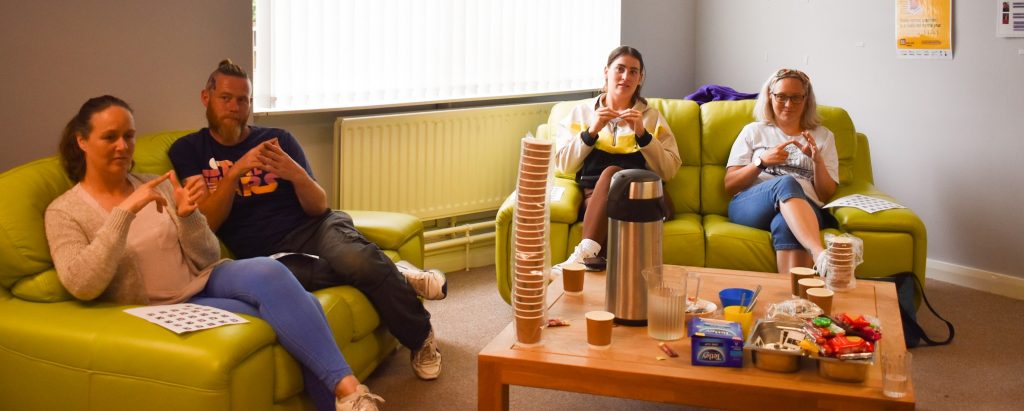 ---
BSL lessons are hard to come by and can sometimes be quite costly, which makes it difficult for family members to learn the language that their child might use to communicate. BSL is the standard language that is taught at Northern Counties to deaf and non-verbal students, but the school also accommodates for users of Makaton, or those who have their own methods of communication.
Having the BSL lessons at the school provides a comfortable environment to learn a new language with other people, although some are at different stages of learning the language, it is an opportunity to learn a new skill whilst receiving guidance from Mandy, and also from each other.
---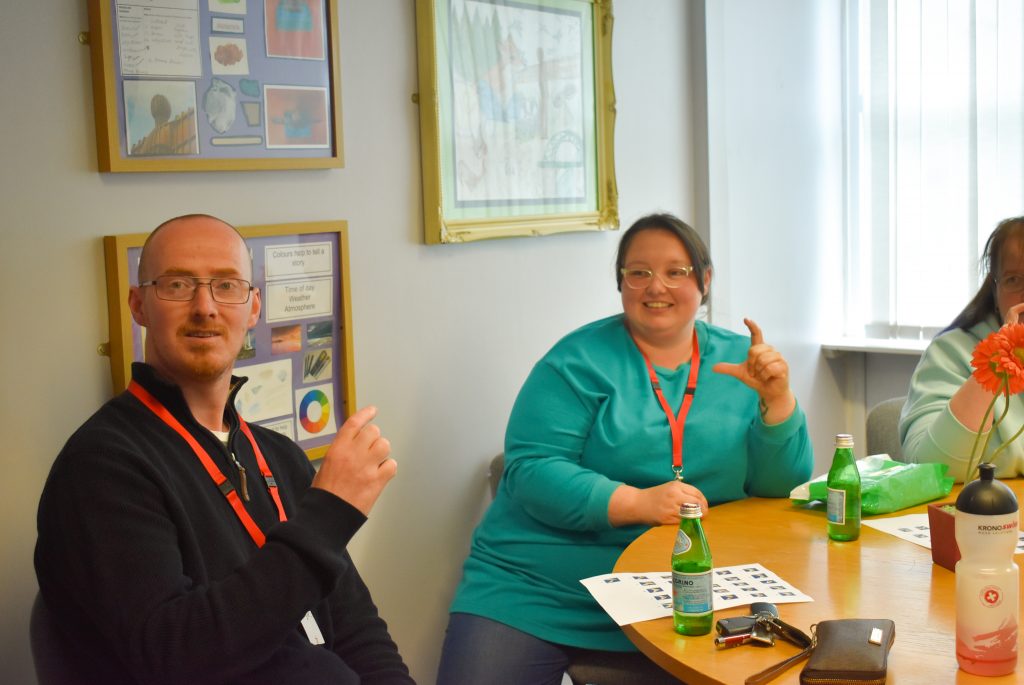 ---
We're really pleased that we are now able to offer the sessions again, which have been long-awaited by parents, families and school staff as a result of restrictions in schools during the COVID-19 pandemic. The sessions also offered an opportunity for Wellbeing and Engagement Practitioner, Lorna, who supports the students at the school, to meet parents and family members — who, alongside staff, she also offers support to.
The first lesson which was taught on Tuesday, covered the alphabet and how to introduce yourself in sign language. The lessons are every week, and will cover various different topics in sign language that will be useful to know when interacting with those who are deaf or non-verbal. A step forward to making our language more inclusive.
---
---
For more information on the sessions, please contact Mandy at Northern Counties School.