Join us for an exciting evening of light hearted fun with our Virtual Race Night 2 supported by BCB Rentals Ltd.
Your evening consists of eight races, all hosted by BBC Radio Newcastle DJ Steffen Peddie.
Your race ticket, only £10, includes one selection in each of the eight races shown throughout the evening. Percy Hedley Points will be awarded to participants with the winning horse in each race, with the grand prize going to the participant with the most points overall.
There will be gags and anecdotes a plenty with 90 minutes of fantastic entertainment but who will be top of the leaderboard in the final furlong?!
Get your tickets here: Race Night Tickets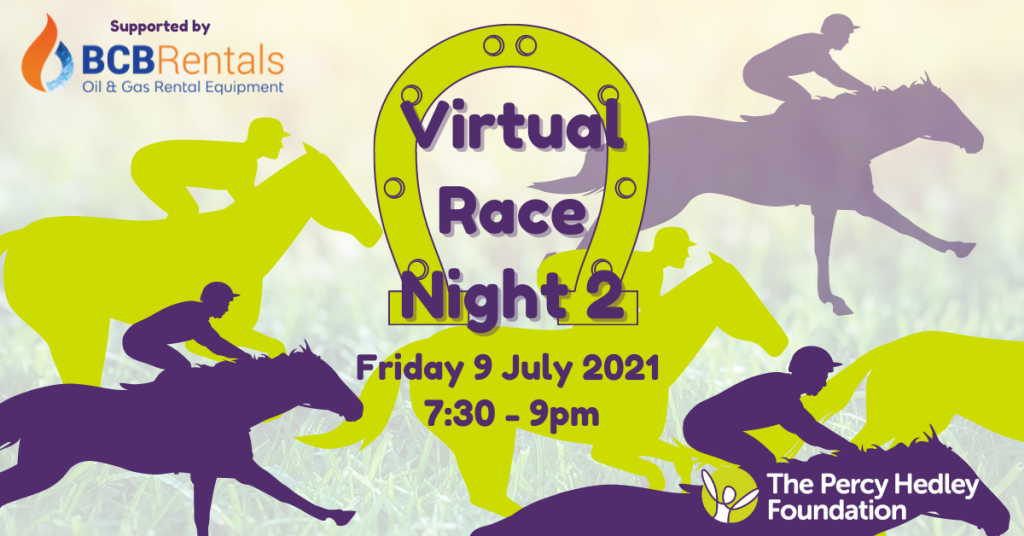 All funds raised from this great event will go towards supporting The Percy Hedley Foundations aims of delivering outstanding care, support and education to over 600 families every week.