Percy Hedley School student Chloe is completing the Mini GNR on the 11th September, following on from her huge success of 2019! She will be walking the last 50m of the Junior Great North Run using the support of her walking aid to get across the finish line.
Chloe has Cerebral Palsy, which affects her physical development as well as her ability to verbally communicate, however it definitely doesn't affect her personality! She is such a happy, smiley girl!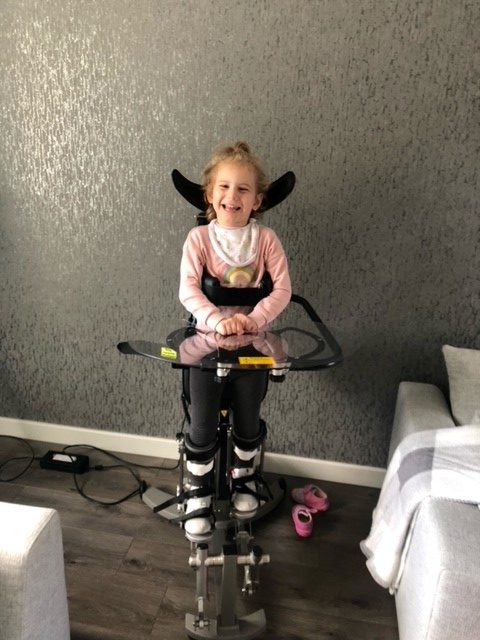 From the age of 10 months old, Chloe attended School for Parents, which was a weekly Conductive Education class based at Percy Hedley School. This gave Chloe and her family the opportunity to learn and practice important therapies that Chloe accesses on a daily basis to allow her to develop essential skills.
Chloe's mum Amanda says:
"We knew from attending these classes that we wanted Chloe to attend School here, having all of the therapists, specialist teaching, support assistants and medical staff on one site, working so closely together was extremely important for us as parents, so Chloe started her education here in 2019. 
School provides Chloe with daily access to these essential therapies and an individualised curriculum while making it a fun experience. Chloe loves school and thrives in their care and we'd like to raise funds to say a huge THANK YOU to the Foundation for making an incredible difference to Chloe's quality of life."
If you would like to sponsor and support Chloe, please click the link below.