Messages and News from John and the Team: Friday 4th November
We're back from half-term!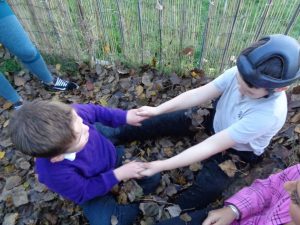 Hi everyone,
Glad to have everyone back from half term and to be back into the school again. It's been great to see Hallowe'en things happening, preparations for Christmas even (!!!), to have Governors in the school for a meeting, a few new faces on the staff, a new menu, and a great buzz about the place again. It's lovely to work here
Again, in the blog today there are some items on Attendance, Reading and Personal Development, as well as some regular features, including some brilliant Stars of the Week
Please also if you have a minute, pop over to Eileen's Family Liaison blog, and to Maria's e-safety one – there are as always some really good stuff on both
Before I go on to the rest of the blog, here is a link to the autumn menus, which are lovely to see again. Hopefully everyone's favourite is included somewhere in there! Have a look!
https://phs.percyhedley.org.uk/autumn-menus/
On the subject of food, there was a Taster Day for the new menu too, I put some pictures in last week. Hopefully they've gone down reasonably well. Cauliflower cheese is still my fave!
Parent Partnership Award!
I've said several times that we want to improve our work, links and communication with parents & carers. I'm delighted that Tracy is going to be working on something this year that will help with that – the Leading Parent Partnership Award.  The award helps the school to work in partnership with all parents and carers, increasing parental participation in school life and in turn leading to improved pupil progress, punctuality, attendance and behaviour
The framework for the award encourages parents to be involved in their children's learning, leading to improved outcomes in all aspects of school life.  As part of the award we will be asking for your support and participation in a number of feedback sessions to ensure that school is working as well as we can to include you in your child's learning, progress and school life as a whole
The award itself focusses on key areas
Supporting parents as their children transition through or between schools
Include all groups of parents in supporting their children's learning and developing their own learning
Take steps to ensure that the school is a welcoming, communicative and friendly place for parents
Provide clear and accessible guidance to help parents support their children's learning and development
Provide clear guidance on the responsibilities of parents, school and pupils, and share this information with parents as a key part of the induction process
Produce parent-friendly policies to establish effective home–school links
As part of the award, we will be asking for a parent evaluation form to be completed in the near future, which will help us to design our action plan to focus on areas which parent feel we may need to improve on.  Your support with this would be greatly appreciated to help steer us with our work
I'm pretty sure that Tracy will be mentioning this a few times in the blog. Looking forward to it!
Reading
One of our priorities this year! And Becky has lots to talk about each time! Quite exciting stuff this week – have a read!
We've talked a lot about phonics and our chosen phonics program Essential Letters and Sounds within the blog recently, so we wanted to let you know about another exciting investment we have made in reading recently. 'Lexplore' is a reading assessment, which uses artificial intelligence and eye tracking technology to offer an entirely new insight into literacy
'By measuring when, where, and how a student's eyes move in relation to the words they are reading, the assessment quickly analyses their skills across key reading components, determines their attainment, and highlights potential barriers in a matter of minutes'
To complete the assessments students read two passages from a computer screen, and answer comprehension questions on what they've read. We're working closely with the Lexplore Analytics team to work out how to get the most from the assessment for our students, and we're particularly excited to be able to 'see' how students are reading silently. This is especially relevant for students who are primarily AAC users or students who experience significant anxiety speaking or reading aloud
Please see here for a 90 second explanation of Lexplore: https://www.lexplore.com/gb/demo/
Or here for a 5-minute video when Lexplore was featured on BBC's The One Show: https://www.youtube.com/watch?v=4pocWBb2j-M
We currently have two members of staff trained to be Lexplore Examiners, and two further staff members are completing their training within the next week, so we're excited to get going with this, this half term! If your child will be assessed using Lexplore, further information will be coming your way shortly
Attendance
Thanks to the helpful and positive responses to pour moves to improve attendance
It can be a difficult subject in our context, so it's good to work in partnership over it. We've been working on a new policy, which we'll get out to you as soon as we can, and which will probably go active from 1st January
We're just currently trying to get the written part right first – but thanks again. I'm sure we'll get there!
Personal Development
Another one of our priorities this year! And Jo has loads of updates here too
College Visits
College trips are up and running this year which help to support our students to make an informed decision about their future. This week students have visited Hedley's College and Learning for Life
Values
Next week we'll be launching a competition among our students designing the logos and visual images for each of our values
Trip!
Also, on Wednesday afternoon we visited The Children's Foundation Allotment at Coxlodge to start our City and Guilds gardening course. Here are some lovely photos!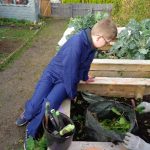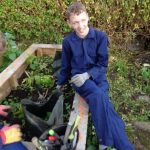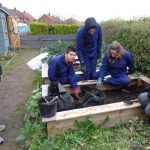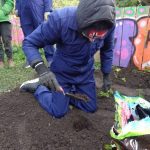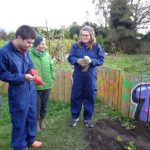 E-safety is also part of Personal Development. Here's the link for Maria's e-safety blog
There are a lot of things that parents, carers and students ask about. And please do contact us if there are aspects that you would like to know about or work on together
https://phs.percyhedley.org.uk/be-real-app/
BeReal App | Percy Hedley School
BeReal is a French social media photo sharing app released in 2020, growing in popularity  in 2022. It encourages users to post a photo of themselves and their lives without filters or editing to the images every day at a different time. Your child maybe using this as it seems to be having a resurgence […]
phs.percyhedley.org.uk
Lesson of the Week – Spooky DJs!
As part of their curriculum enrichment activities, pupils can choose from a range of options twice per week
Those that have been working in our radio group put together a Hallowe'en playlist
They also added introductions to all of the songs, using their own spooky voices!
The completed version was subsequently broadcast on Percy Hedley's College radio station. It was so good that it has been broadcast seven times!
Congratulations to our scary DJs – Faith, Jay, Jak, Mohammed, Callum and Michael. KS4 Hallowe'en Teamwork Stars all of them!!!!!!!
Leafy Lesson of the Week!
Hannah's class enjoyed singing "Autumn leaves are falling down", as well as hearing the leaves crunch when they were stepped on, and talking about the different colours of the leaves. Lovely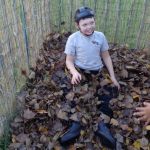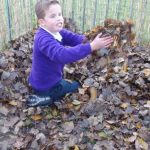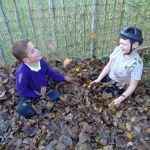 The class had a lovely afternoon. Danny and John Joseph had so much fun in the leaves and played lovely together! ????
STARS!!! of the Week!!!
Based on our 3 School Values of Resilience, Teamwork and Respect!!!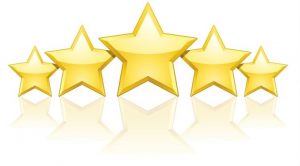 ELTBA – Resilience! Times 2!
 This week the ELTBA Team would like to give their Star of the Week to Toby in Doves. Toby has shown great resilience in his sounds and spellings sessions this week (nice bit of phoncs reading there!). He continued to read the harder words and managed to read all 5 independently! Well done Toby! READING STAR!!!!!!!!!!!!!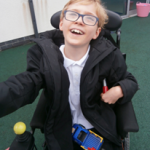 There he is! STAR!!!!!
The team also want to give Abi Star of the week for having a fantastic MOVE session this morning! Abi has struggled with some things recently but this morning she showed amazing resilience by doing some supported standing for 4 minutes!  What a star!
 ENGAGEMENT – Teamwork!
The star of the Engagement Pathway is William from Puffins!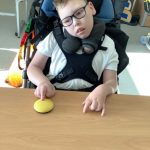 William did some fabulous switching this week, and was very proud of himself for doing so! We are proud of him too. 100% STAR!!!!!!!!!
APPROPRIATE ACCREDITATION – Teamwork!
Star of the Week is Andrew for "Teamwork". He is really getting to know and understand the needs of those in his form class and is getting always so helpful! Well done Andrew!!!!!!!!!!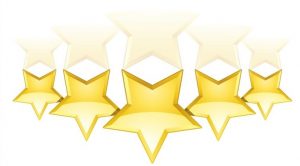 Makaton Signs of the Week 
Topical as ever from Julie this week – and this time with a spooky theme too

Pumpkin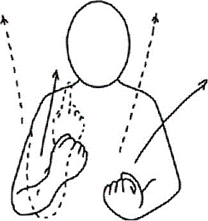 Firework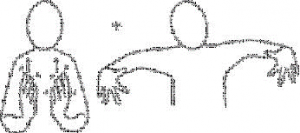 Guy Fawkes
 Keeeeeeeeeeeeeeeeep signing!!!!!!!!!!!!!!!!!!!!!!!!!!!!!!! 

Finally…
We've all been really enjoying seeing some of you here at our Coffee & Catch-up sessions, Consultation Afternoons, and other times too, this term, like Kasia's just before half-term. We really hope to keep seeing you all for various things, and hopefully we'll get some nice Christmas things this year too!
******************
All the very best to all of you, from all of us here
from John & the Team