Family Liaison and PTA updates. 17 December 2021
I would like to start by wishing all of our families a Merry Christmas and Happy 2022. It was a great start to the academic year seeing the vast majority of students back, and the buzz that goes along with it. However, the end of term has seen some disruption and we really hope that 2022 is a better one.
I invite parents/carers to continue sharing photographs of your holiday activities on our PTA Facebook page. I also ask that parents do not screenshot/share images of students which are on the Facebook page; we have permission to share some within the group but not publicly. In addition, share anything you feel would be of interest to other families. I will continue to share anything I find over the holidays.
Remember that school re-opens to students on Tuesday 4th January as Monday is a Bank holiday.. Now put that on your calendar so that you aren't panicking at the last minute
Information:
E-Safety. 
This is just a "save the date" for a planned online workshops for parents.
Monday 7th February 10:00 – 11:00 presentation then 11:00 – 11:30 questions.
The plan is to record the session, so that people can view it afterwards. I will meet with Maria and Philip, who will deliver the workshop with me in attendance in January to discuss further. I can't emphasise enough the importance of this session.
DLA and PIP:
I have helped a few families with the PIP forms recently. At or around their 16th birthday DLA applicants are "invited" to apply for PIP. Please don't ignore this invite, or your child's DLA will cease. My advice to parents/carers is to prepare early. I have lots of information so please get in touch if this is imminent. I also have some new information on DLA.
As a parent to an adult who claims PIP, I know how I felt completing these forms. They ask about "how your disability affects you", so the key is that they need to know about challenges and not what your young person can do. It goes against pretty much everything we do to celebrate our young people's achievements but sticking to what they need to know is key. I am happy to talk to parents. If you feel an online discussion with other parents would help, please let me know and I will arrange it.
Contact-for families with disabled children
are offering a free 12 week course "Healthy Parent Carers Programme, starting on 7th January 2022. See details below. You can sign up via Eventbrite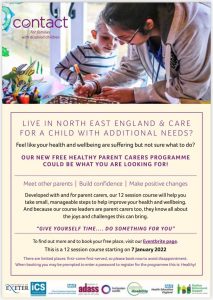 Activities:
Go North East Santa bus is back
Please see link below for details:
https://www.gonortheast.co.uk/santa-bus
Trainmaster; Tyne and Wear
Great Parkway, Newcastle upon Tyne, NE13 9, United Kingdom
Have an event on Saturday 18th December between 13.15-15.30. You can find full details on their Facebook page where they have created an event. They suggest that anyone with additional needs contacts them. Tickets are £7 per child with 1 free escorting adult and a sibling discount is available.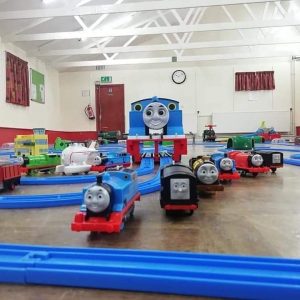 Winter Wonderland at Newcastle Racecourse.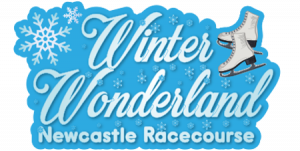 This has extended opening hours over the Christmas holidays. I spoke with a knowledgeable family member  who has been about access and here is what she said:
"Challenging for wheelchairs as it is very muddy. It is very busy and queues are long. There are rides for younger children and  small rollercoaster but they are not wheelchair accessible. However, it may be suitable for some!"
They offer a discount to disabled adults/children and their carer of £2.50 per disabled adult/child & carer, when paying on arrival with, the relevant identification. Failure to provide this will result in full admission fee. There is disabled parking but is very limited.
Link: https://www.winterwonderlandnewcastleracecourse.co.uk/
Sunderland Ice Rink.
Enjoy the rink together in a more relaxed atmosphere with NO music & NO flashing lights
We have skating aids for hire at the rink
A team of staff who are there to support whatever you need
Don't forget that we have another session which will be inclusive for children with special needs on 19/12/21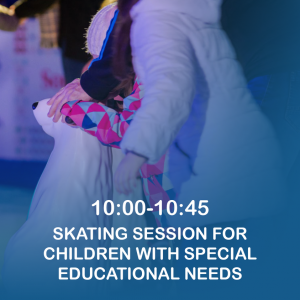 PTA
Aladdin: The online Pantomime has been watched by some classes this week and I was pleased that, as other events had to be postponed/cancelled that we had something to offer. I had some lovely feedback from a KS4 Class as follows:
I really enjoyed it  my favourite part was the washing machines
It was really good and I liked it my favourite part was all of it
I really enjoyed it, it was really fun my favourite part was the songs and the genie rap!
It was the best video I watched since the beginning of my life!
it was very good, different from the original story my favourite part was when Aladdin got
kissed by Jasmine.
MY FAVOURITE PART WAS THE JOKES, it had the best story line
The Panto was funny throughout except for Aladdin being trapped
Another said it was good.
It was very enthusiastic and the staff even joined in with the singing, dancing and clapping ????
True Colours theatre group:
The 2 day in school event has been postponed until January. This will be funded by the PTA.
PTA Meeting: 
our next PTA meeting will be on Thursday 13th January 2022 from 13.30-14.30
Link to join was sent last week and will do so again on return to school.
Raffle.
Thanks to everyone who bought tickets for the raffle. We raised £222! Isn't that amazing?
Winners are:
Trish Marr. £100 photo shoot voucher
Lewis Youngman. Hamper
Amelie Holden Wine and gift bag
Kelly Ford Wallet and chocolates
Michael Curtis Wine and gift bag
Chris Taylor Wine and gift bag
Sid Cuthbertson Chocolates and candles
Suzie Lockey Christmas wreath
Jackie Martin Christmas wreath
PTA 100 club
We have almost reached the half-way mark, with a few more promises to join. The link is below
100 Club Annual Subscriber agreement 2021-22
All that remains is for me to wish you all a very Merry Christmas and Happy New Year. Thanks to everyone who supports us; it is greatly appreciated and definitely benefits the students.
My contact details are:
e.robinson@percyhedley.org.uk