Family Information and PTA News 21 October 2022
We made it to half term, with an additional bank holiday thrown in even if it was for a sad occasion. This week, I am including as much information about things to do in half term so, bear with me as this will be a long blog. I'd suggest reading on an iPAD or laptop as I find phone screens too small. I know there won't be something for everyone; you may be away or have other plans. However, save the links for future reference. Finally, please let me know what, if any of the things I share are of use. A review on the Facebook page would be really helpful to other families…and please focus on accessibility. Is there a "changing place"; is it easy for those with wheelchairs to navigate, is it noisy, spacious etc?
I have to say that the best part of this half term for me has been seeing more of parents and carers face to face, either at drop off/collection where I am outside reception or at coffee events. Thanks to all who came along, especially the one where Ofsted visited. That was a personal high point, and the inspector was delighted to have parents at hand for discussions. I plan to hold social coffee mornings half termly.
I'll focus more on information next time.
Vouchers for those eligible for income based free school meals
If you are eligible for vouchers to help feed your child over half term you will receive an email on Monday.  Could I please remind parents/carers that these must  be downloaded within a short period of time? If you do not do this, North Tyneside Council will cancel them. Full details will be on the email. I will not be working next week, so please delay any queries until we are back.
Just to say again, every child attending Percy Hedley School receives a free meal when in school. This shouldn't be confused with the vouchers, which are for those on low incomes
Free food for children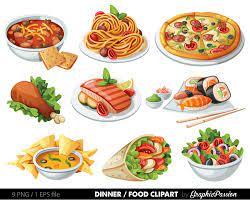 You may be able to avail of free or discounted food over half term from various cafes/restaurants. The link is HERE
E-Safety.
Maria has added to the school E-Safety section information on
Childnet – Supporting Young People with SEND. 
You will find the link HERE
Information
Sent by parent, Sarah.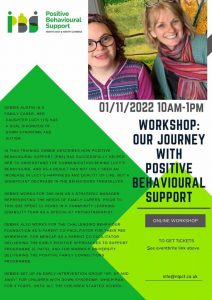 Activities
SPARCS Mini Convention
A public event in Whitley Bay:
Thanks to Karen, parent for the link
Where
Our convention is at The Whitley Bay Big Local . This is where we have our youth clubs every week.
Transport/parking
We are a short walk from Whitley Bay Town centre and are close to bus stops and a short walk from the Whitley Bay Metro. There is parking in and around the centre. Please see attached map for more info
 We have a chill out space with sensory equipment, ear defenders available to loan, lift to upper floors and an accessible toilet.
Cost
Its £3 per person to get in pay in advance via PayPal sparcs@yahoo.com.
If the cost is a barrier then please contact us and we will be able to help
When 25/10/22
The relaxed session is from 10am -1pm
General session from 1- 4.pm
You are welcome to stay all day if you like or you can leave when you have had enough. You don't have to stay the full time
Friends and family are welcome to come with you
What will I see
You will see lots of stalls , like at a fair.
They will sell merchandise from games, films and anime. The merchandise you will see is things you would not usually spot in local shops. You can buy things or it's fun to just have a look
You might spot sone vinyl pops of characters.
You will see artists selling things they have made. They can even draw a picture of you if you like
You will see some table top games consoles, they are free to try.
You will see people dressed up "cos players" these people dress as their favourite characters for fun. You can dress up if you like , but dont have to.
You will see people selling cakes ,sweet treats ,drinks and sweets
You can buy, mugs, key chains badges with pictures of characters you might have an interest in like Star Wars, Minecraft, Fortnight, Marvel, Pokemon, baby Yoda, Mario, Anime, Dragonball, My Hero Academia, Stranger Things Miraculous Ladybug, DC, Bendy and more
You will see the Jurassic world vehicle and dinosaur puppets.
You will spot the people who usually help at SPARCS
You might spot some of your friends too check out our SPARCS Mini Convention page to see who is coming along on the day
What do I need to bring
We do have food and drink on sale , however you are welcome to bring your own.
You might need to bring some things to help you feel comfortable, ear defenders, chewie toys , teddy, iPad or anything that helps you feel calm or to communicate.
Maybe you would like to bring a camera or your phone. You could get your photo taken with Some people who are dressed up are happy to have their picture taken , but please always check first.
If you are thinking of buying something then you would need money. You are welcome to have a look no pressure to buy.
You might want to bring a bag with you , if your planning to buy something or you are bringing something with you.
If you come in costume you might want to bring spare clothes incase you want tho change during the session.
You are welcome to bring friends with you
Why
The most important reason is to have fun
To have the chance to see the characters and the merchandise for programs you like, that you may not normally see in shops.
To explore your special interests
It can be interesting exiting and very unique
You can be part of the biggest convention , Whitley Bay has ever had
To meet friends who might like the same things you do
To try something new
To support SPARCS money raised on the day goes directly back to SPARCS so we can do cool things like hire the ice rink and buy new equipment
https://www.eventbrite.co.uk/…/sparcs-mini-con-tickets…
BALTIC Centre for Contemporary Art
Timbadash Theatre are doing free theatre workshops for
young people with PMLD
young people with Autism and Learning Disabilities
over half term at the Baltic. You will find full details under the heading "Monster Club". You must book in advance and the link is HERE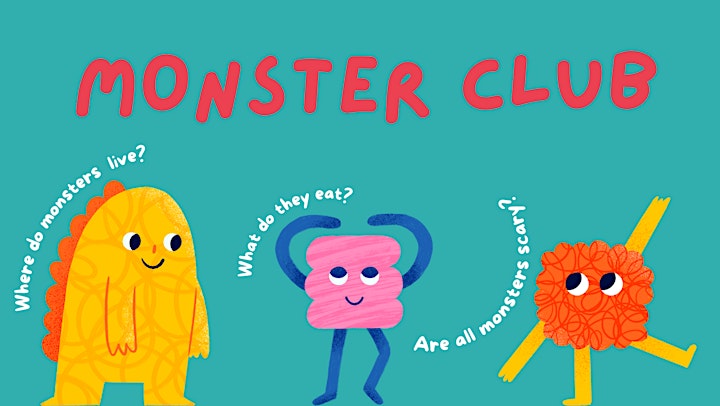 Smile Through Sport
This wonderful local charity has weekly and holiday sport linked activities for young people with SEND and their families. I must stress that they are not drop off sessions; someone must remain with and supervise the young people. There are half term activities; see poster below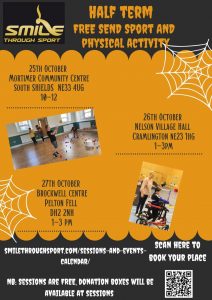 Some more from Smile through Sport
Celebration Event: Family Challenge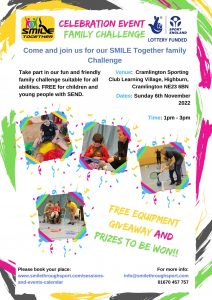 Celebration Event: Activity Session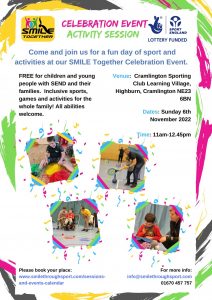 Their calendar of events can be found HERE
Learning for Life
I shared this a couple of weeks ago, but thought it worth a reminder.
Thanks to Heather, parent for the link
Icebox
I have emailed for more details but you can do so too if it is of interest:
Thanks to parent, Justine for the link
Telephone: 0191 2220708 or 08869713203
Email: natalie@arcadea.org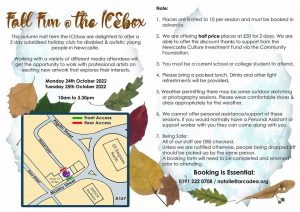 Here's another poster about weekly sessions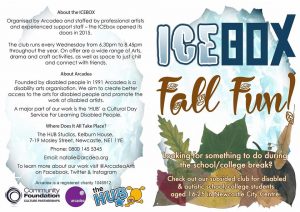 Seven Stories
There is lots going on at Seven Stories over half term. Entry is free, although there are charges for some events. Accompanying adults are not charged.

For details click HERE
I've checked their accessibility, and it appears that their lift is out of order at present so this will pose problems for those who use wheelchairs. They say that accessible toilets are available at Ouseburn Farm, which is next door. The link to the accessibility section of Seven Stories website is HERE
Ouseburn Farm
Visiting Ouseburn Farm is free and over half term there are events which incur a charge. Opening hours generally 10-15.00 over the holidays but they are now, outside of this on winter hours which are reduced. I found it difficult to locate accessibility information and have to say it is limited but the link is HERE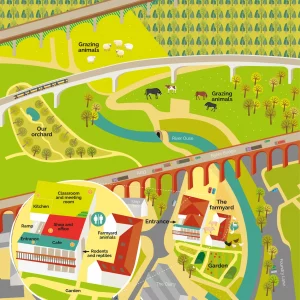 the link to the events is HERE
Twisting Ducks Halloween 
Creating inclusive opportunities for people to come together and create.
Thanks to parent, Justine for the link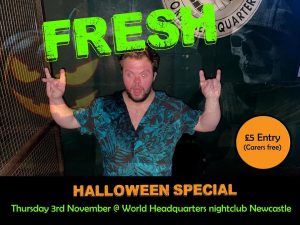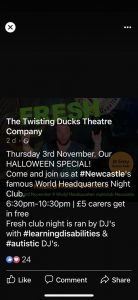 Visit their website for further information HERE
Foundation of Light: accessible sport
Thanks to parent, Sarah for sharing with me. Here is the poster for a half term taster. The link to their website is HERE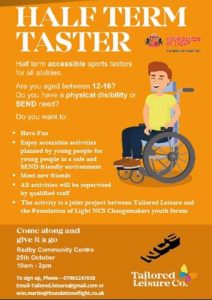 PTA
Our AGM is fast approaching and will be held in school on Tuesday 15th November from 9.30-11.00. Come along; we will provide refreshments.
Our next meeting will be an evening one via TEAMS on Tuesday 8th November from 19.30-20.30
100 Club.
We now have 63 numbers subscribed to, nearly 2/3 of the way to the target of 100!  The form for those who would like to join is below or you can contact me for a paper copy.
100 Club Annual Subscriber agreement 2022-23
Facebook page
Thanks to those parents who answered the call and put links on for others to see. This is a closed group for parents/carers and current staff of Percy Hedley School. If you have not joined the link is HERE
Wishing everyone an enjoyable half term. Please continue to share what you do on our Facebook page. Sharing is caring and may inspire others.
Eileen
Telephone: 0191 2161811 ext 3260
Email: e.robinson@percyhedley.org.uk