Message from John S, Headteacher: 18th February 2022
Coping
Hi everyone, and Happy Half-Term!
It's been a long one, full of Covid and winter, so thanks very much for your patience, understanding and flexibility on that score. This week has been slightly better for the virus and although it could go the other way, we are hoping that the national picture and a firebreak over half term, might mean that we can return to something better as the spring approaches
Today we are doing staff training on various things such as Makaton and Safeguarding, but mainly on the Resilience Framework, with work by the Wellbeing Team and Louise B our Ed Pysch. I've mentioned it a few times! We want to be in the best position to support our pupils, and help them to deal with the world – to cope – and to have happy, meaningful, included lives. I appreciate the training days are a pain for some parents, but I wanted to reassure you that we aren't wasting the time!
Beating the Odds: Coping
The special timetable collapse day was last Friday, and we are also doing a bit staff training session on this today as well, led by our Educational Psychologist, Louise B. It coincides with Children's Mental Health Week, and it's all about building resilience. We concentrate on different strands of resilience, and this week has been a key one, about Coping. Here's a reminder of some of the aspects
Understanding right from wrong
Being brave
Solving problems
Focusing on the good things in life
Finding time for your interests
Calming down and making yourself feel better
Remembering tomorrow is another day
Leaning on others when necessary
Having a laugh
And in case you missed it before, here is one way of looking at the framework which is quite accessible. There are different version, which are easy to find. Google "Boing Boing" (seriously) or the Resilience Framework, something like that, and you'll find loads if that interests you
Louise's thoughts were that it was a very positive day indeed – and quite a chilled atmosphere in some areas of school. The therapists were actively involved to consider different activities which might promote a sense of wellbeing and relaxation, something which physiologically and psychologically is good for people in times of stress. There were spa day type activities for some students and a member of staff commented how a young lady's feet were warm for once after using the foot spa! Another student was noted to be much more physically relaxed in her legs and feet likewise after this same activity. The spa zone had chill out type music on and a diffuser; it was seriously relaxed!
There were lots of other activities in school too: making and giving friendship bracelets (also great for fine motor control/skills!), random acts of kindness, making things, like pom-poms  and finger bracelets, and making printed statements to promote positivity. Some children engaged in different sensory activities. We know that activities which we like can occupy us and give us a sense of focused immersion. This is a positive benefit to the brain from any worries or upsets and of course, new skills can also be practised at home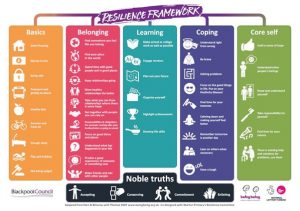 However, I can't resist continuing with this series: Achievement & Progress: 5.Case Studies
OK, so it's been: 1.Therapy, 2.EHC Outcomes, 3.Curriculum Pathway Assessments, 4.Wellbeing, so now it's 5.Case Study Profile Portraits
This is a simple but really nice one. Our amazing Learning Support Assistants compile over the year a portrait of each pupil, and include on this simple document the student's own voice about what they like and what they have achieved – and a decent photo!; also, what their plans are; the voice of someone at home is included, as are the voices of friends, interests, and other things besides. It's all about celebrating achievement and progress in a student-centered and friendly way, and ensuring that their own voice, and a few others, are included. Sometimes the LSAs bring completed ones into my room and I always put them on the wall of my office, and at the end of the school year, we'll send them home for you to enjoy. I hope that by then my office is covered in them too
Thanks for taking part in them and talking to the LSAs to help compile them. I think they will be a really nice addition to what we do. People who have seen them so far have really liked them
To recap: 1.Therapy, 2.EHC Outcomes, 3.Curriculum Pathways, 4.Wellbeing, 5.Case Studies. The next one I do will be one that you know about, as I mention it every week – 6.Key Drivers
Back to Coping
Sally and others had arranged to have animals included in the day – two special visitors in fact, who came into the school! Certainly our students coped very well with lots of new experiences in this regard and others. Here are some thoughts and feedback from Sally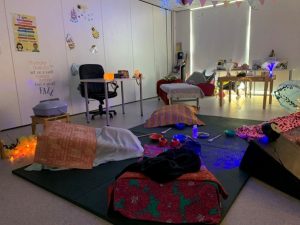 One of the fabulous spa areas that were set up for the Coping day
People sometimes ask why we include this kind of thing, so here are some thoughts if you wanted to pursue that
Animal Assisted Activities are known to have wide ranging benefits. For instance, documented outcomes include
reductions in stress and improved mental health
increases in motivation and engagement with therapy or learning activities
increases in social behaviour and positive interactions between people
And here's a link you may find interesting https://naata.co.uk/animal-assisted-activities/
Marley the Shetland Pony came to meet a small group of students and loved being brushed and giving out some hoofprints as autographs to the students that got the chance to meet him. The students were supported to explore some of the items required when caring for a pony, such as hard feed, hay, brushes and even a tiny horseshoe! They also got an opportunity to lead Marley around the sensory garden, which lead to lots of smiles and proud moments as students coped with doing something new and a bit daunting to some
More spa stuff……fancy……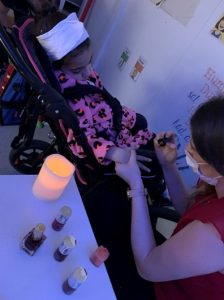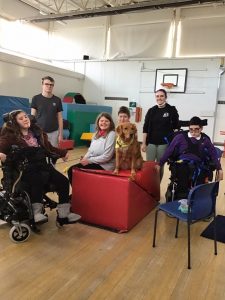 Later on in the day, Marley returned to school and lots of students were delighted to receive a cart ride in the yard. Those that were unable to have a ride got a chance to meet Marley and give him a stroke, which appeared to be a calming experience for some of our students, but more exciting and stimulating for others! Some of the students in lower school described how proud they were of themselves for doing something that they felt nervous about. Marley was booked in to return this week to meet the rest of the students that didn't get a chance on our Wellbeing Day, but unfortunately this has been postponed due to the high winds. We hope to see him and his owner Lisa at Percy Hedley School again in the future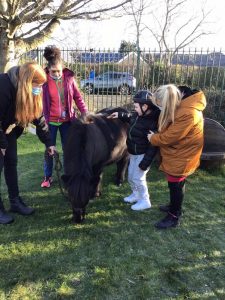 As well as Marley, we had a therapy dog called Heidi come to visit us! Heidi is trained by her owner Lesley who is a Speech and Language Therapist. Many of the students found it quite funny seeing Heidi have her teeth brushed, playing with the bubble machine and taking part in story time. They were also thrilled to see Heidi responding to Makaton signs and using a Big Mack – with some students giving commands to Heidi themselves using signs, spoken words, or their VOCAs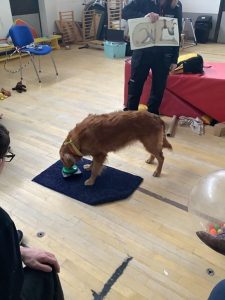 Heidi the furrapy dog!
For our older Key Stage 4 and post-16 students, Heidi was given a challenge to find her favourite toys hidden around the gym. The students showed great determination and perseverance and worked well as a team to decide on hiding spots for the toys. Heidi couldn't be fooled though and she sniffed them out in no time! After such a busy day, many of the students enjoyed relaxing with Heidi and giving her lots of strokes and cuddles. We would also love to welcome Heidi and Lesley back to school to give more of our students the opportunity to meet her
Art Week/MOVE/Coping
There was a fantastic mash-up of lots of different things in the project where Lena and Rebecca painted a tree in the dining-room, with hand, finger, thumb or footprints. It's stunning, and there are lots of funny little hidden pictures in it to
Here's Steph and Sophie with Wren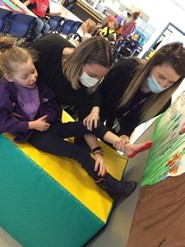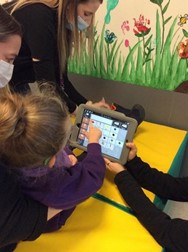 And here's Teddy, enjoying himself as usual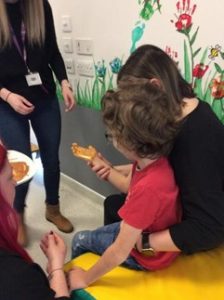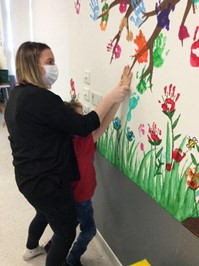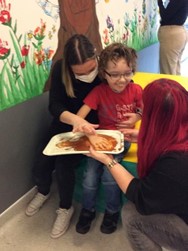 Handprints!
Subject Focus – Art Week
It's also been Art Week! With a focus on Humanities! Loads of people have done loads of great things! Not only has there bee the Tree, but classes have done displays, 3D things and lots of creative projects. I wanted to major on Coping this week, so I'll save Art Week for after half term, because all the work will still be available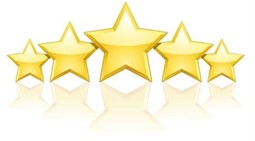 Group of the Week
Skylarks! Flying Kites! In Outdoor Learning!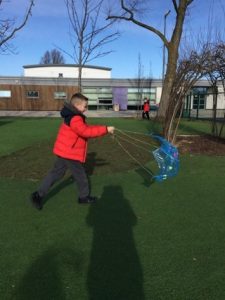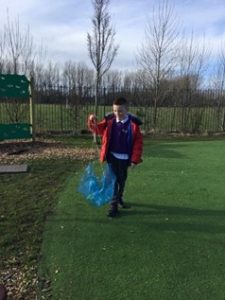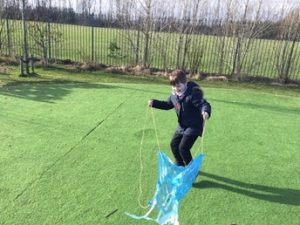 Zakaria and Ethan from Skylarks flying kites in Outdoor Learning with Hannah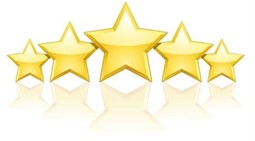 Love Newcastle
There have been some great entries for this T-shirt design project, whereby the pupils create T-shirt designs for the Mini and Junior Great North Run. Basically, they just fill in the heart below with what Newcastle means to them. The finished shirts are then provided to all Mini and Junior runners. The theme for our side of the t-shirt is Newcastle – it's basically a big heart in which the pupils can draw anything they like on that theme. They've been giving it a go in class, and created some lovely things. I'll see if we can work out a way to share them (I say I will, but I'll be asking Philip, as he's the clever one…..)
Love Newcastle! Who doesn't? ????
Finally…Riley on a Swing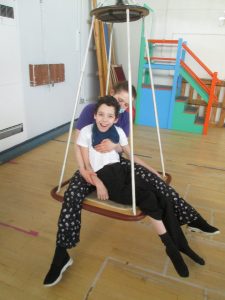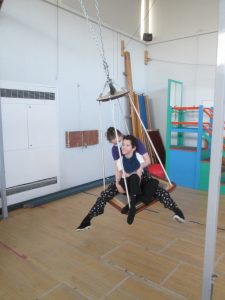 All the best everyone. Coping has been inspiring. Art Week has been colourful, creative, fun and instructive. The Three has been great. Staff and students have all been great in this challenging half term, and it's a pleasure to work with them all
Have a lovely break. We'll have a break too and see you all again soon. Hopefully we can start to do some more things together, and I am choosing to be optimistic about all of that. Take care anyway
Learning, Growing, Moving Together
John S