Family Information and PTA updates. 10 June 2022
And, just like that we are into our final half term of the 2021-22 academic year. This week has flown by too, so please excuse the shortened version of
Parent/Carer coffee afternoon.
I'm hosting a social coffee afternoon next Wednesday, 15th June from 14-15.00. This is an opportunity to meet other parents/carers and I know pre pandemic were appreciated. I am hoping for a mix of new families and those who have been with us longer. I will want to get some feedback from you to matters that are important to families and on communication from/to school.I have sent a letter today. Please respond; I would hate to run out of biscuits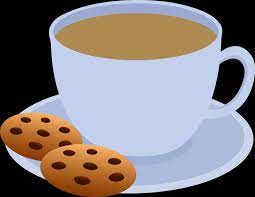 Father's Day Sale
The student council has decided they would like to hold a Father's Day sale this year. You will have received a text/email today about the sale next Friday. Please send in donations and £3 on Friday per gift. The student council would really appreciate your support.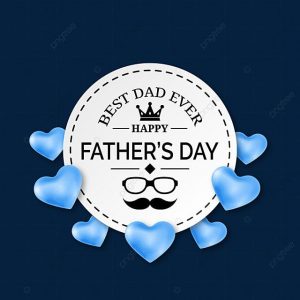 E-Safety.
There is a link on our school website dedicated to E-Safety information, something which is so important to keep your children/young people safe online. There are lots of links which are current and have been chosen as being relevant to our school community. I urge you to read these.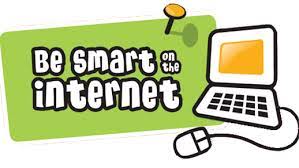 It now has weekly updates and Philip Coates is very keen to get some feedback / requests from parents as to whether they are ok with e-safety at home.
https://phs.percyhedley.org.uk/category/parents-and-families/e-safety/
Information
Universal Credit and students in non advanced education who are over the age of 16.
I have shared, on Facebook a number of articles from Contact-for families of Disabled children recently. I have been asked by some parents for further information.
In a nutshell, students over the age of 16 were, prior to December 2021 able to apply for Universal Credit, Education and Support Allowance (UC/ESA) element if their parents were not claiming Child Tax Credits. Once a child reaches the age of 20, regardless of where they are in education Child Tax Credit and Child Benefit ceases. These young people would then have claimed UC/ESA in their own right. The changes brought in state that in order to qualify the DWP must have carried out a work capacity assessment prior to the young person commencing the course.
Non advanced education can be a college course, but not a university level one.
It is still very new, and despite my research the outcome/success is unclear. Since the changes were introduced there have been challenges in the high court so there are likely to be changes ongoing.
Some DWP staff I spoke to were unaware of the change. The link below is to the Child Poverty Action Group (CPAG) information.
https://cpag.org.uk/news-blogs/news-listings/new-universal-credit-rules-could-force-disabled-youngsters-out-education
Activities
Twisting Ducks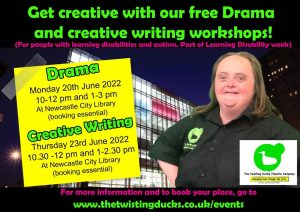 Clip n Climb Metrocentre
Wow, this looks fantastic. I took my son there a few years ago and was amazed at how well he did, albeit noisily! An SEN session sounds like great progress
Our all-new SEND sessions provide a safe and fun space for those with Special Educational Needs and Disabilities
They include special equipment, less crowded sessions, and lower noise levels. Our first event is Saturday 11th June at 9am
https://clipnclimbmetrocentre.namcofunscape.com/
Centre for Life: Relaxed sessions
 Join us for our monthly Relaxed Sunday Sessions – dedicated quiet time for anyone to access and enjoy the science centre, including autistic people and those with other sensory needs.
Next session: Sunday 12 June, 10.00am – 11.30am. 
Explore the science centre with fewer visitors* and less noise, and enjoy relaxed performances in our planetarium and Science Theatre. Find out what's on during your visit.
Lighting and sound levels will be altered where possible, to accommodate those with sensory needs. For example, hand-dryers in toilets will be turned off for the duration of the session.
Relaxed Sunday Sessions run from 10.00am – 11.30am. You are welcome to stay after this time if you wish, but please note that our traditional programme, lighting and sound levels will gradually resume from 11.30am.
To support your visit…
Ear defenders for both adults and children are available to hire from reception. (£10.00 refundable deposit. Subject to availability).
We also have sensory bags available to hire, which include ear defenders, sunglasses, a range of fidgets and a copy of our visual story. (£20.00 refundable deposit. Subject to availability).
Before you come, and to help prepare for your visit, you can download our visual story and sensory map. These resources will be available at reception when you arrive, too.
*Numbers for this event are limited.
Are you a carer? Carers come free to Life Science Centre. If you're booking online, please add a free Carer ticket to your basket and show proof of carer status at reception on arrival.
Any questions?
If you have any specific queries ahead of your visit, or if we can provide further support, please let us know by calling (0191) 243 8223 or emailing info@life.org.uk.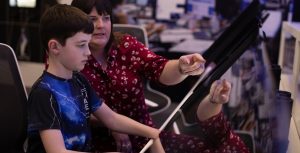 PTA
Summer Fayre. 
Please send in donations to make our summer fayre even better than last year. We need:
bottles, alcohol, non alcoholic
Chocolate
Gift sets
Raffle prizes.
We held a sub-committee meeting this week and it is looking better each time we update.I'll share more next week.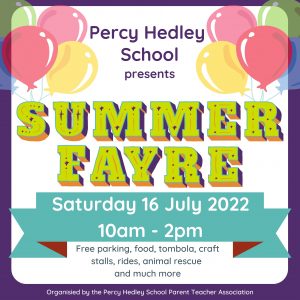 Activity:
Hope: Online production. This week students have started watching the online production called Hope, which was about bullying. I had some feedback from students in Key Stage 4 and they seem to have enjoyed/learned from it.
Outdoor learning area: The mud kitchen and benches are on order
True Colours: We have been given the green light and the 2 days for the whole school are due this half term. Further details will follow. Quite the best part of my week has been listening to them singing that song on a Thursday afternoon. I managed to watch them signing it too.
Platinum memento coins: These were sent out before half term. It would be lovely to have some feedback (co-funded by the PTA)
MOVing All over the World: The PTA will fund resources for these days next week.
Meeting:
Our next PTA Meeting will be in the evening on Thursday 23rd June from 19.30-20.30. It will be via Microsoft Teams. We were very pleased to have new parents join in last time. The link is here.
Facebook page
The link to join our closed Facebook group is here. Please do not invite non Percy Hedley School parents, friends or professionals to join.
Have a lovely weekend
Eileen