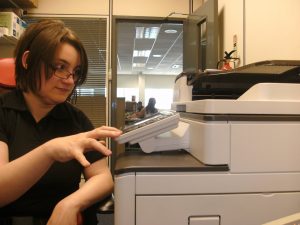 Our Employability Project works across the region to develop employability opportunities for disabled people.
We work closely with employers to break down barriers, supporting them to be more 'disability confident' and open up opportunities for disabled people.
We do this in a whole host of ways including: visits, work experience, placements and internships to move into paid employment. This project encourages regional organisations to be socially responsible and achieve great practice.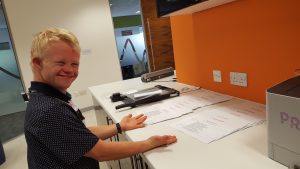 We have had lots of success stories including ex-students working toward paid apprenticeships and students entering paid employment.
Employers involved in the project have said: "Having disabled people working with you brings your equality policies to life.
"It becomes a living, breathing document and helps break down barriers internally and externally."
Other employers have said: "Having students on work placements has been the best disability awareness and equality training ever!"
Hedleys Employability hosts a number of events throughout the year to support employers to be more disability confident.  To find out more or to become involved in Hedleys Employability please email Dionne Smith dionne.smith@percyhedley.org.uk.
We look forward to working with you!
Stories from Hedleys Employability!