A charity of the year (COTY) partnership can have a long-lasting impact on your business as well as our charity. It's an opportunity to unite your staff behind an inspiring cause and to demonstrate your company's commitment to making a difference in your community.
We want to build a relationship with your company that delivers opportunities, fun, excitement and passion. From skydiving to volunteering, servicing our vehicles to donating a percentage of sales, we would love to discuss the many ways we can work together and help deliver amazing experiences for the 650 families we support every week.
COTY partnerships don't have to last just one year, you can partner with us for however many years as you like, meaning you can contribute to your local community for years to come, while also helping ensure Percy Hedley continues to provide support, care, and education for disabled people and children across the North East.
---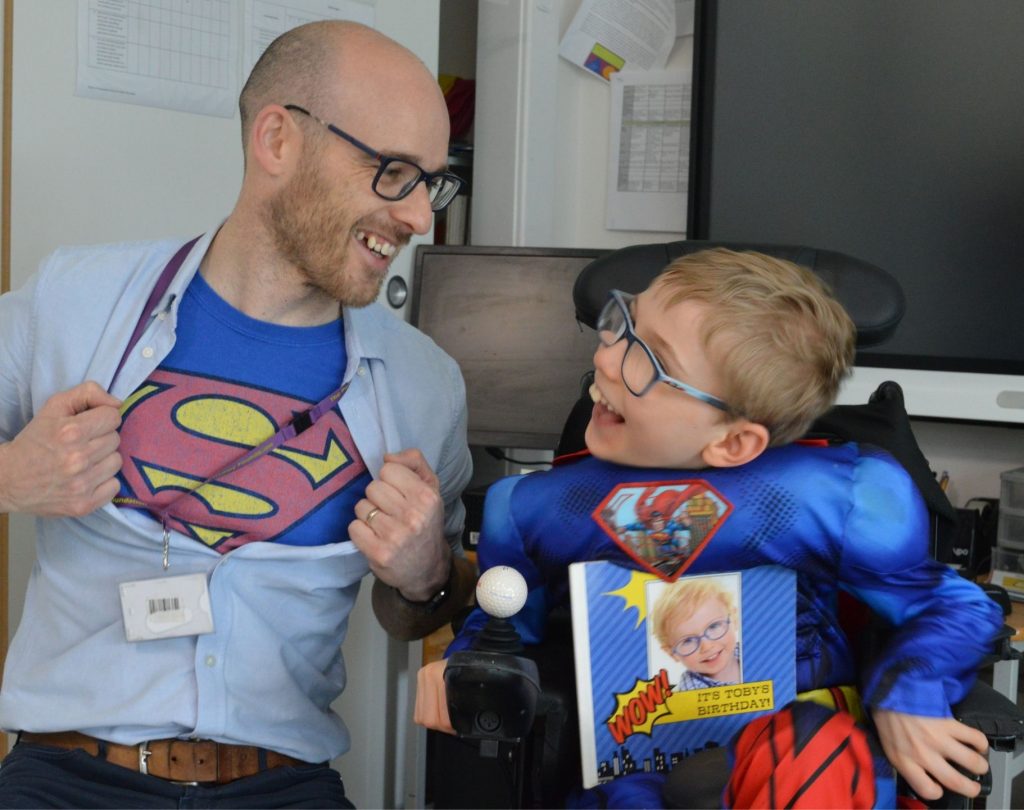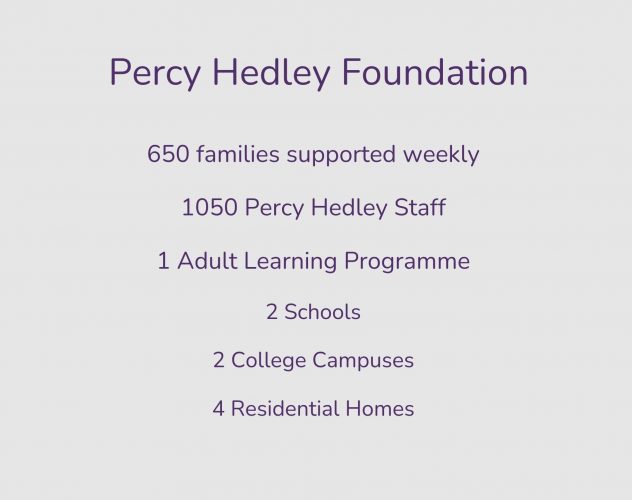 ---
What you gain:
Engaging your staff with our great cause
Contributing to an important organisation within the North East community
Boost employee engagement and cross-team working through fun and inspiring events
Come and visit us to see the difference you can make to the lives of disabled people and children
Opportunities to boost staff experience and skills beyond what the workplace could offer
Potential for local and national PR
We'll provide expert fundraising support and advice, as well as fundraising resources if you need them.
We'll share your logo and company details on our website, as well as your efforts across our social media channels. We want to shout from the rooftops about how much you'll help us.
What you can do for us:
Host fundraising events, from cake sales to sports days, or if you're brave… sky diving, trekking and 24-hour challenges!

Volunteer directly with the people you're helping, whether it's set days like the Great North Run, regularly or even help with gardening or painting, it is all appreciated.

Invitations from Percy Hedley to events and fun days out

within our network.

Provide services and support, such as helping to decorate a space, litter picking, or a clean-up day

Donate a percentage of sales to our charity

Raffles, quiz nights, games nights, or sweepstakes

Dry January or Movember

The Great North Run

,

Great North Swim or Great North 5k.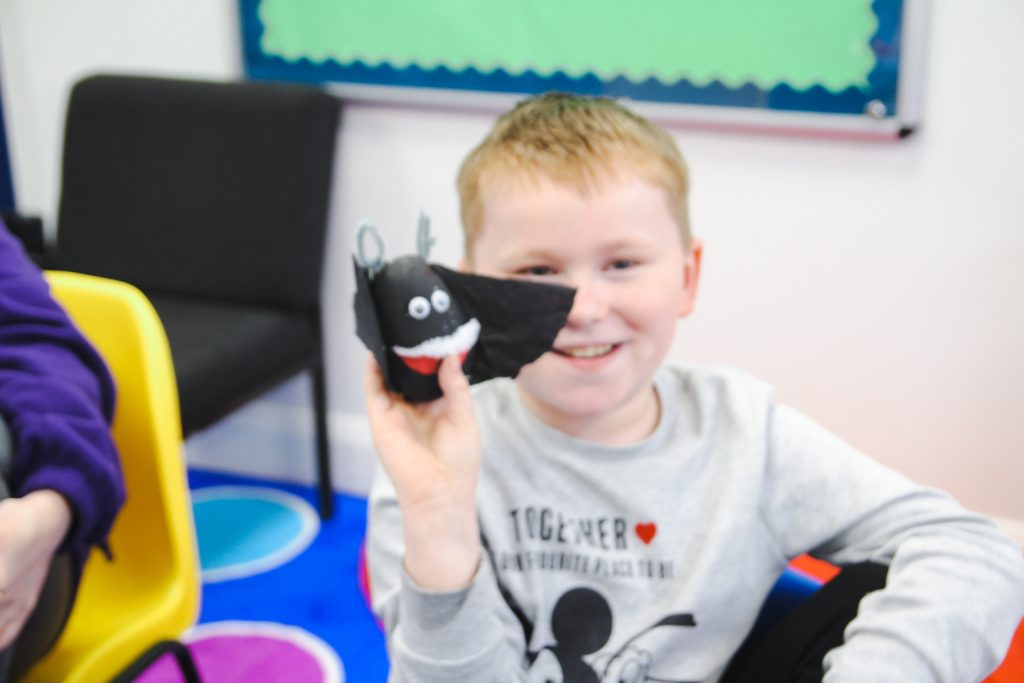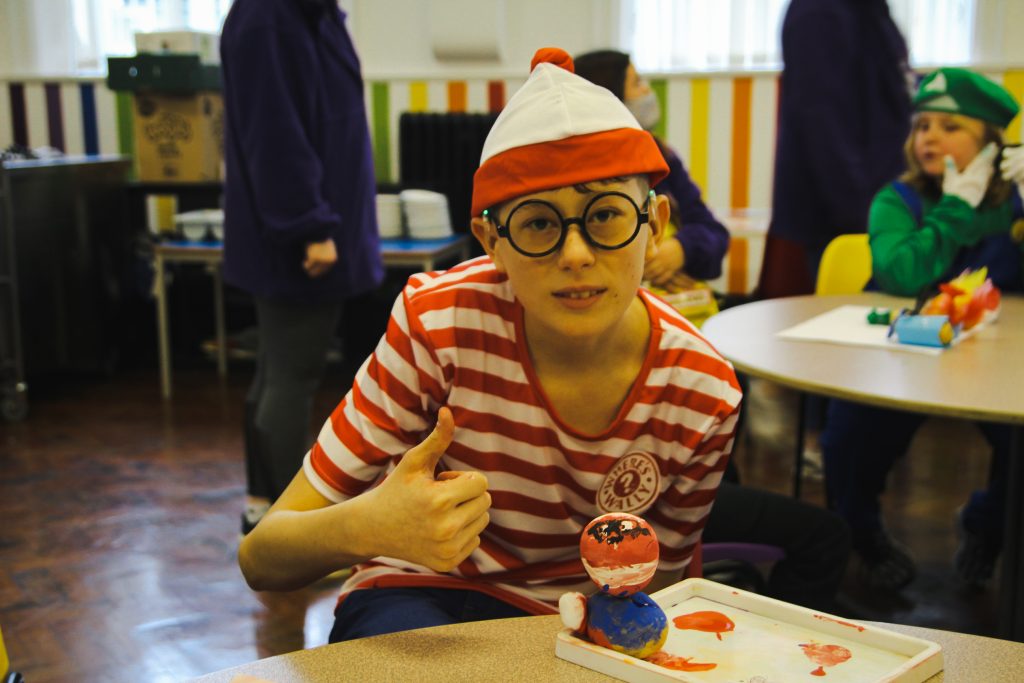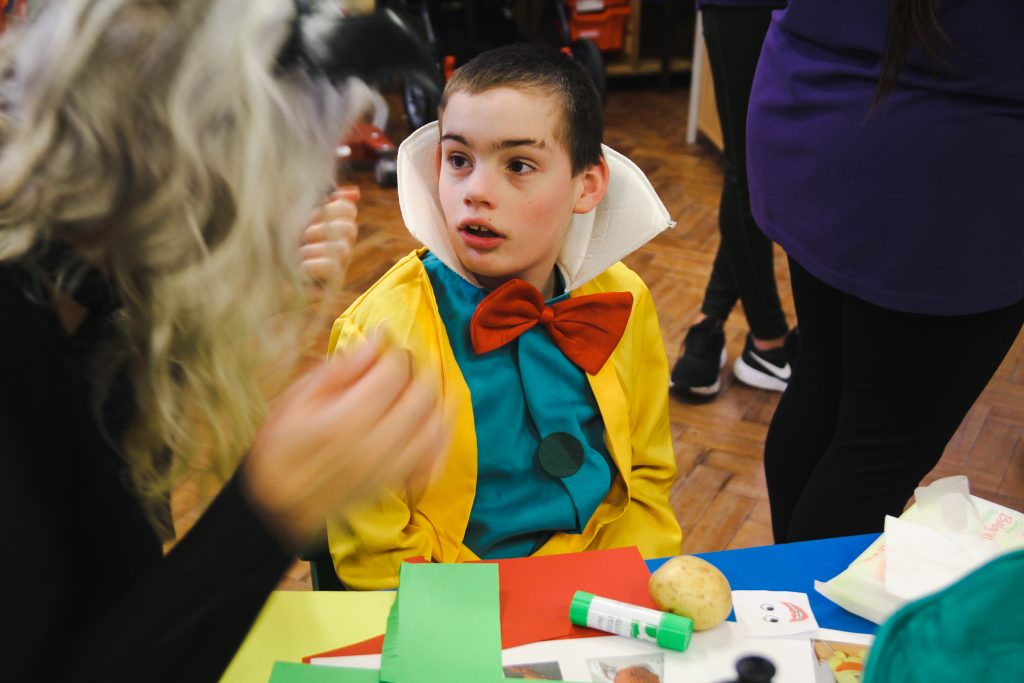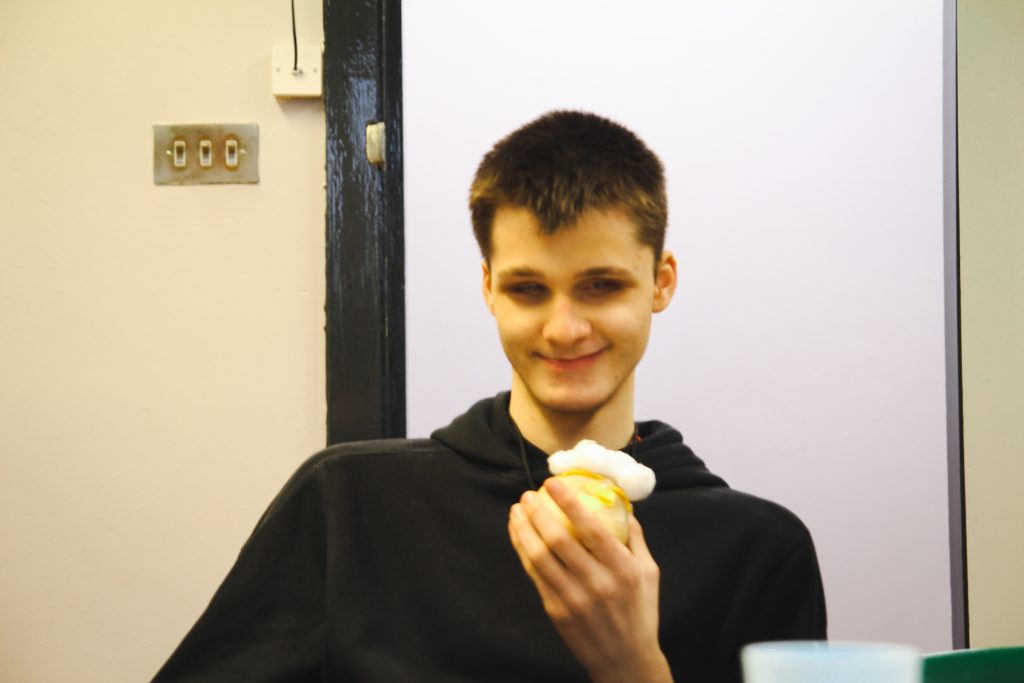 There are so many reasons why your business could benefit from a partnership with The Percy Hedley Foundation:
North East proud
The Percy Hedley Foundation has two schools, a college, adult day services and a number of residential homes that are based across the North East.
We have a strong and proud North East heritage having been here for almost 70 years, caring for North East people and their families.
The Percy Hedley Foundation is the largest disability charity in the North East with a solid and very well known reputation.
We have a dedicated and experienced team
We're strategic thinkers who immerse ourselves in your business, so we can deliver a partnership that makes a meaningful difference at all levels.
The best partnerships are the ones that we build through clear communications, finding synergies and supporting you to achieve your business objectives. Let your philanthropy support your business while at the same time enhancing the lives of disabled people.
We work for an inspiring cause
we improve the lives of the most vulnerable people in society every day.
We improve disabled people's health (physical and mental), increase opportunities for inclusion, develop social opportunities and promote independent living.
We believe fundraising should be fun
from skydiving, trekking, swims, lotteries to exquisite balls we can provide a partnership which is unique, fun and motivating for staff.
70 Years Old
Having started as a single school in 1953 the Foundation has now grown to support over 650 families every week across all our sites in Newcastle.
By choosing to partner with The Percy Hedley Foundation you will change the lives of adults and children in the North East.
How you would like to build your partnership with Percy Hedley is entirely up to you! We would like to work closely with you to maximise the benefits of the partnership for your business and staff members to ensure you get the most out of your commitment to us. We have a dedicated team of fundraising and communications professionals who will work with you to develop a plan that is most fitting for your business objectives.
Fill in the form below for a call to discuss some of the amazing and fun opportunities that partnering with The Percy Hedley Foundation could lead to.
---