As part of Deaf Awareness Week and our students' study programme, Northern Counties School hosted a Networking and Signing Session where CEO's from local businesses attended to learn lots of British Sign Language basics from our students.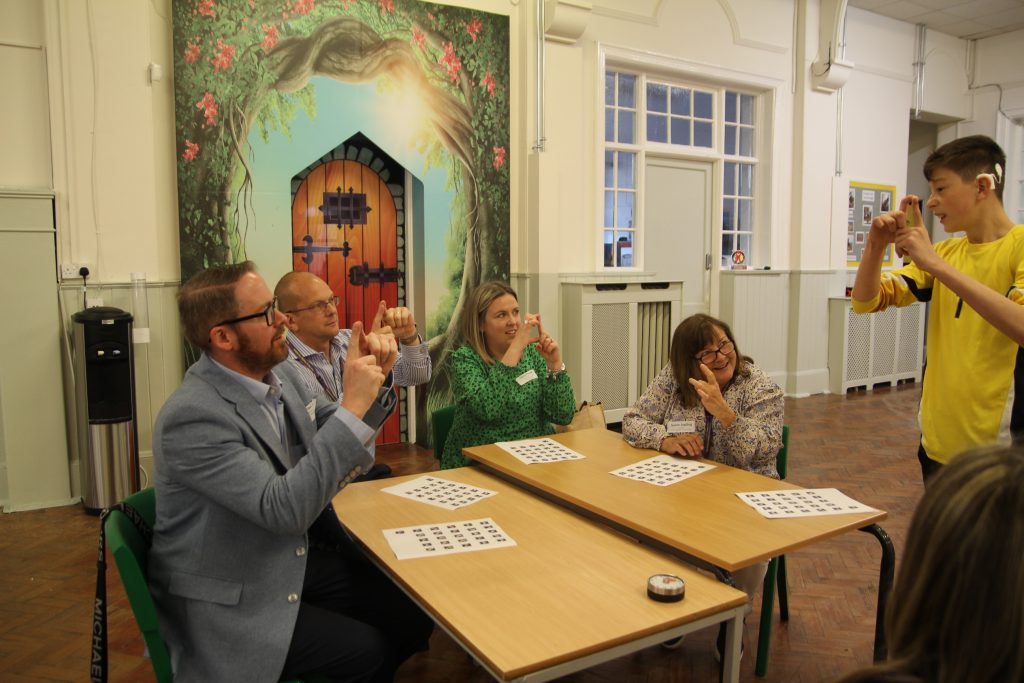 Our students not only got to raise awareness for BSL, in light of the recent BSL Act 2022 campaign from the British Deaf Association to give legal recognition to British Sign Language but they gained important experience as part of their ASDAN qualification.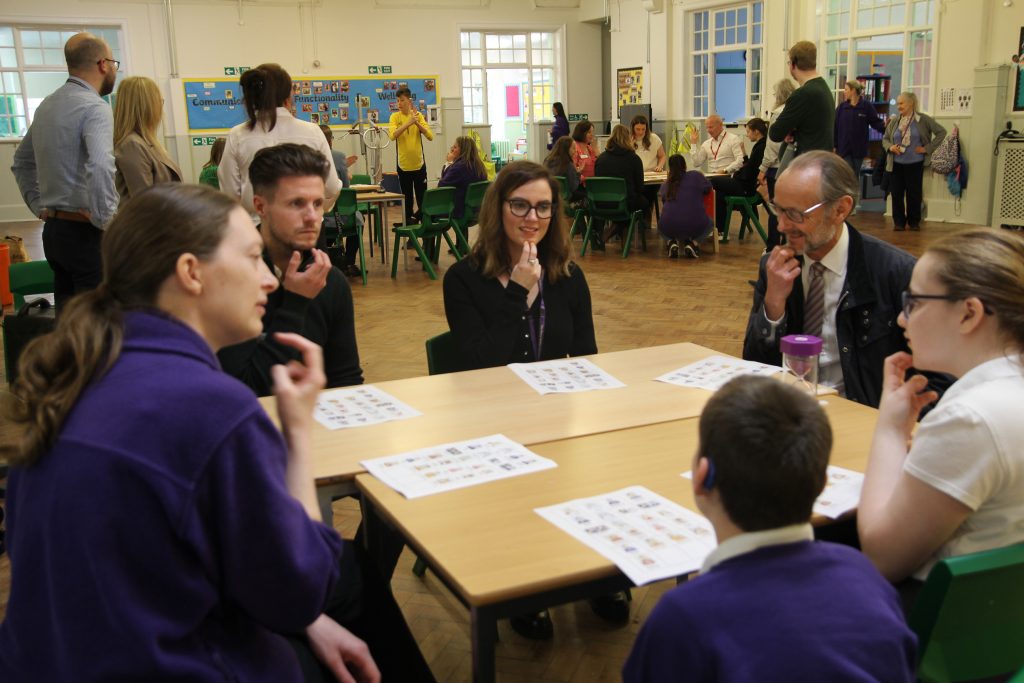 We were delighted to see so many local business leaders come to support our students. They learned useful signs ranging from the alphabet and numbers, to daily phrases like family member terms and colours. Everyone learned a performance which they delivered in groups to the song "I Can Sign A Rainbow" which was given very enthusiastically!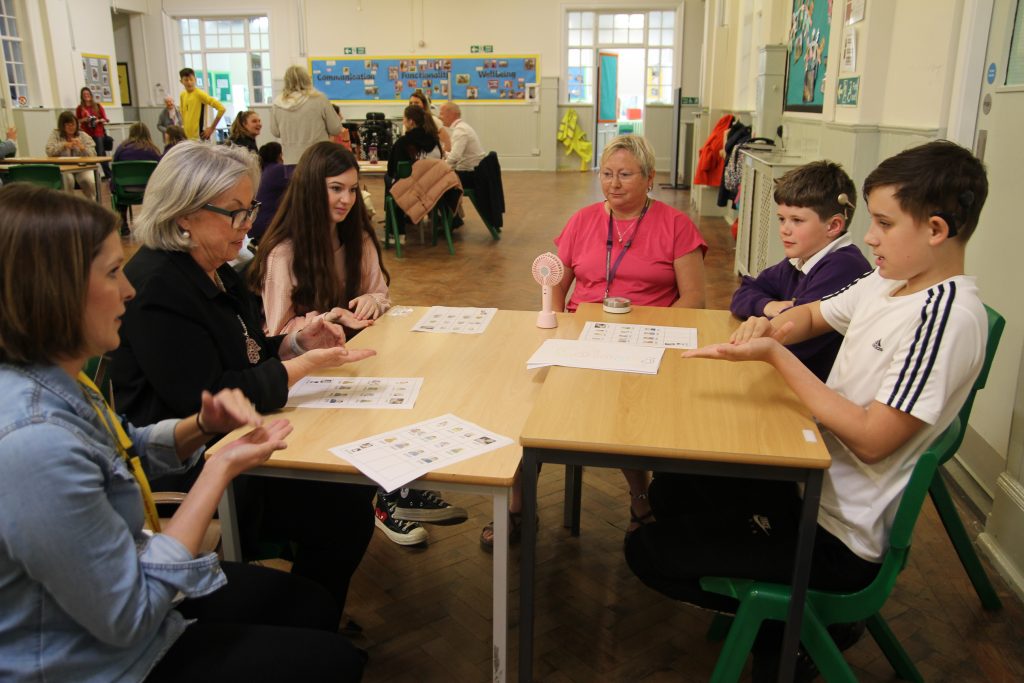 To finish the session, the Northern Counties Signing Choir gave an emotional performance of The Greatest Showmans "This Is Me" and "A Million Dreams" which guests agreed was empowering to see. The choir haven't been able to do an in person performance for over 2 years due to the pandemic, and students were ecstatic to be able to perform for an audience again.
Some contents or functionalities here are not available due to your cookie preferences!
This happens because the functionality/content marked as "Google Youtube" uses cookies that you selected to keep disabled. In order to view this content or use this functionality, please enable cookies: click here to open your cookie preferences.

The session was a hit, and we're looking forward to be able to host more events like this. A huge thank you to all of those that attended!
John Knight – CEO, Percy Hedley Foundation
Hugh Welch – Senior Partner, Muckle LLP
Mark Bryce – Director, Agilico
Paul Szomoru – Director of Business Events, Newcastle Gateshead Initiative
Marc Cranston – Director, Inspired Group
Olivia Macgill – Commercial Director, Hilton Newcastle Gateshead
Karen Emerson – Leadership Trust Executive Coach
Susan Jopling – Trustee, Percy Hedley Foundation
Louise Horsefield – Communications and Business Development, Percy Hedley Foundation
Kate Hellens – Managing Director, Hellens Group
Rachel Conroy – CEO, HLF Group
Annabelle Jones and Erin Bryce – 6th Form Students, Newcastle High School for Girls
Here is a roundup of the day
Some contents or functionalities here are not available due to your cookie preferences!
This happens because the functionality/content marked as "Google Youtube" uses cookies that you selected to keep disabled. In order to view this content or use this functionality, please enable cookies: click here to open your cookie preferences.

You can see a full gallery of the day below