This is Me Day: Friday 8th July
On Friday 8th July, students across the whole school will take part in a mini festival celebrating diversity. We are doing this in collaboration with some students from the nearby George Stephenson High School. Full details are on the poster below.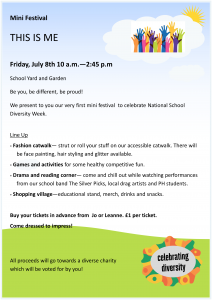 Students will need £1 per ticket and if they wish some money to spend (no more than £5).
As always, dress up is student choice and there is no pressure.