Messages, News and Stars from John & the Team: Friday 25th November
Welcome to the Whole School blog for Percy Hedley School.
Hi everyone,
Are you full of World Cup fever? Or is Christmas starting to get hold of you? Both seem to have had an impact here already, with dates already in for the end of term, and a lot of folk watching the England-Iran game too Please find time to read Louise B's work on Children In Need, and there's also a nice picture just above here of Finlay and Josh enjoying England's win
Elsewhere in the blog, there are some great Stars, lessons and sessions that have happened this week, so thanks for joining us, and I hope you have a lovely weekend when it arrives for you
As for the actual football on Monday, all the students were really well behaved and there was a great atmosphere with half the school watching at least some of the match in the hall with around 60 watching the whole game.  There were students from all round the school, and all ages
John & the Team
Children In Need
We did lots of lovely stuff this time last week, and Louise B the Ed Psych was doing lots on Emotional Resilience during the day too, so it was a nice day, but also had serious aspects to if for us in terms of our learning & teaching. There are also a lot of great photos elsewhere on the school and PHF website
We enjoyed a very special off timetable day with a variety of activities during the day. As you know, we were thinking about basic needs which is linked to the Resilience Framework (part of our whole school Beating The Odds project) and we chose that day to directly link with Children in Need. It was a good turn out with plenty of Pudsey outfits and ears (and not just the students!) plus other lovely outfits that people wore to school just because they feel comfortable in them. There was a great vibe across school with plenty of energy and focus being evident. In the afternoon, some classes also had a more relaxed time. I didn't see Pudsey myself but noticed that he had appeared on one class's Resilience Framework that day. One of his outfits has him in an England kit saying "it's coming home"!
Many students across school thought about what is a home and how this provides shelter and keeps us safe. Groups of students collaborated and problem solved in order to make and build a shelter or den, both outside and inside. This involved students not only thinking about the task but then collaborating and problem solving about how to design and make the shelter. Sometimes their ideas needed reworking as only in the process of doing something practical do the real challenges become apparent. The students rose to these admirably! Students following the engagement pathway were also involved in a similar activity and sensory dens as safe spaces were created in their classrooms. Again, there was a delightful atmosphere in these classes, with sensory lights and covered areas
Older students reflected on the American psychologist Maslow's 'hierarchy of needs' and considered his five categories of needs: belonging and love needs, physiological needs, esteem needs, safety needs and self-fulfilment. They had to suggest different parts of life and things in the world that would go in each category
Students in school also reflected on what we have in life that we can be grateful for and this gratitude was celebrated by writing on a paper brick. We plan to make a whole school display of a house using our bricks of thankfulness
Some students took part in a therapist led activity which was again linked to our Beating The Odds project. We are using the Zones of Regulation resource whereby the use of specific colours (blue, green, yellow, red) are explicitly linked to particular zones and emotions, which in turn can facilitate using tools for that zone to help improve and support emotional wellbeing.  Some students made fruit kebabs as part of better understanding their emotions and prior to the day, there was a therapist led community visit whereby one student purchased the items and calculated the costs of the fruit and in doing so, worked towards certain personal targets
At the end of the day, Jack was kind enough to offer the Wellbeing Team THE BEST ginger biscuits. A kind gesture and a HUGE thanks to all staff, parents and students who made this a very special day to remember
Parent Partnership Award!
https://www.awardplace.co.uk/award/lppa
You should hopefully have received a communication from us about our Leading Parent Partnership Award and the survey that you have been emailed to complete.  This is an area that we are really keen to reflect upon and develop to ensure that all parents and carers feel they are included in school life as much as they would like to be.  The survey should have come to the email addresses that we hold for parents, and you have two weeks to respond to us with your views.  If you have not received it, please get in touch, and we will ensure it comes to you
Once we have your views in place, we will be working with the award providers to create our action plan for the year ahead to ensure we are involving you in the school in many different ways, and in ways that would benefit you and your children
If you have any questions, please get in touch with either Tracy Smithson t.smithson@percyhedley.org.uk or Rebecca Fletcher r.fletcher@percyhedley.org.uk
Reading
Becky is forging ahead with al the reading! Here's an update from her
It's been a busy week for us this week celebrating Non-Fiction November and launching our World Cup Reading Challenge, in partnership with the National Literacy Trust. Our school was lucky enough to be selected as winners of a membership competition run by the National Literacy Trust this week, and we received 30 copies of 'Football School Star Players', which fit brilliantly with both the exciting football themes of this week and our week to celebrate Non-Fiction. Thank you very much to the Literacy Trust for that!
We also explored the new additions to our school library, shared MANY amazing facts and students came up with some brilliant fact files. Thank you to all staff and students who got on board with this, it's been a fantastic excuse to look at some different reading materials and once again show how important reading is to all students at Percy Hedley School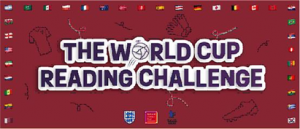 And here are a few more photos for Non-fiction November: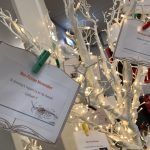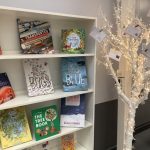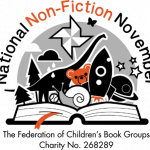 Look out for the Makaton signs this week which relate to this too!
Attendance
Thanks for your on-going support with this. We met with the Local Authority person responsible for this this week and that was very helpful. The rules now are that we work with our host LA when attendance is difficult, so we are working out how that liaison is going to look, and how we will work with you, the LA and anyone else we need to in order to make sure that attendance is as good as it can be all round
Our figures are still below those for similar schools, so we do have work to do ourselves to be as good as w can be in this regard. As with a lot of these things, it's really all about partnership working and good communications, so I am very grateful that we are all working together on this. I know it's difficult
Personal Development
Now we have raised the profile of our new school values and these are becoming part of our culture more, Jo and the team thought it would be wonderful to have a visual image to represent them. They've put together a whole school competition, giving students the opportunity to submit their own design ideas. There are some templates that could be used as an outline/coloured in/painted, or students can make their own. They must include the three values of resilience, respect and teamwork. Have a look out for them or ask if you want to get involved. Nice one, guys!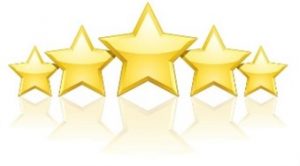 SportSTAR of the Week – it's got to be PE!!!!! Boccia!
Helen attended the Smile Boccia Open yesterday at Newcastle Sports Centre, where Jack came second in the Bc8 category
He thoroughly enjoyed the whole experience and played well. He's very proud of his achievements yesterday and had his medal and rosette in school. Well done, Jack! SportsSTAR!!!!!!!!!!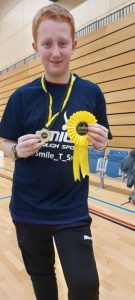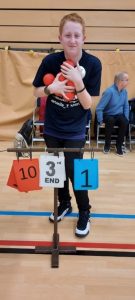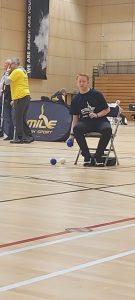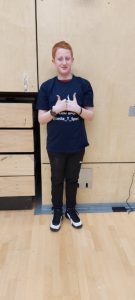 SportsSTAR Jack!!!!!!!!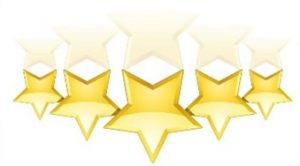 Allotment News! It's back! Huzzah! We love the allotment!
This is from Jo, and have a look at the great pictures she's taken too! I think they were a bit disappointed to get rained off, but at least they're still doing the same kind of thing
Hannah's class visited the allotment this week. Even though it was cold and rainy, we managed to keep warm and dry in the log cabin. We also decided to decorate for Christmas a week ahead of December. Whoops!
Ameen, George, Dylan and Millie enjoyed exploring the tinsel and lights
Gracey and Kian enjoyed a hot cup of tea!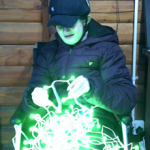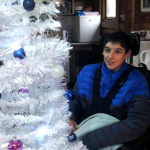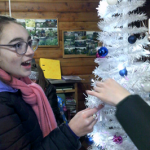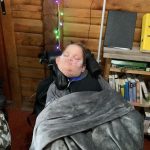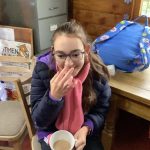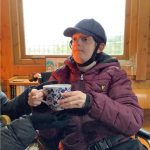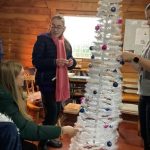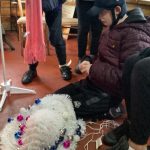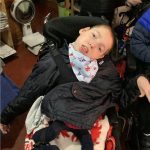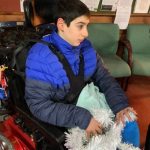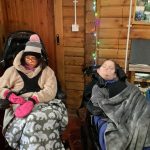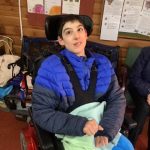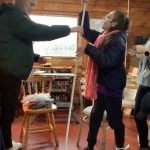 Lesson of the Week – the Australasian Robins in the Sensory Room!
(By the way, that's a real bird – look! I know, I hadn't heard of it either…..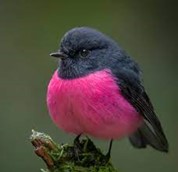 Andy's class have been enjoying Friday afternoons in the Sensory Room. The students learn all about cause and effect – a novel take on computing.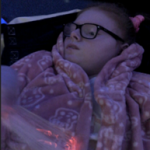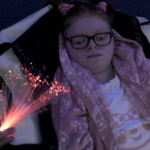 Ellie Mai enjoyed the fibre optics whilst lounging on the bean bag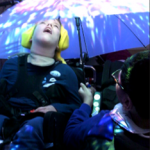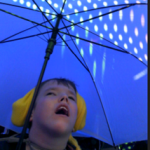 Christopher enjoyed watching the magic carpet projections over the top of a white umbrella. His friend Jay kindly held it over his head for him.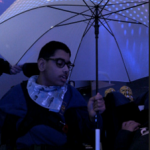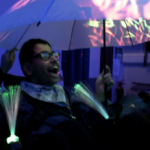 Jay enjoyed the idea of using an umbrella indoors and even more so when fibre optics were secured to his wheelchair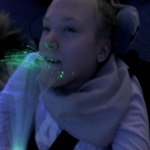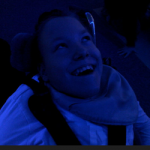 Emily enjoyed having a foot spa, using a switch to turn this on and off.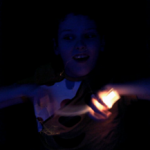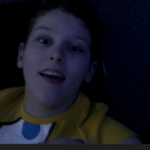 Benjamin was bemused lying on the vibrating massage mat.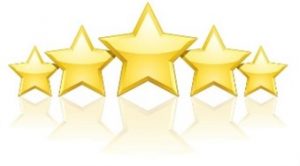 STARS!!! of the Week!!!
Based on our 3 School Values –
Resilience, Teamwork and Respect!!!
ELTBA
Resilience with Joshua!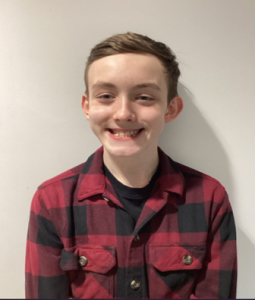 This week the in Eltba it's Joshua in Magpies! Since the start of the school year Joshua has been working super hard in swimming to put his face under water and get his hair wet.  He has shown a great deal of resilience in trying to do this each week and never gave up trying. This week he managed to achieve this and was very proud of himself, as were we all!  A super achievement. What a STAR!!!!!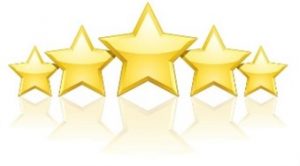 ENGAGEMENT
Resilience with Amelie!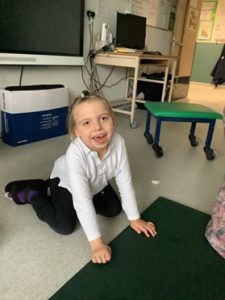 Amelie in Pufflings. She has been cast this week but it hasn't phased her! She has continued to engage in all activities, and of course with a smile on her face! Very resilient! And a STAR!!!!!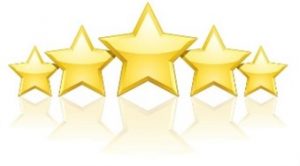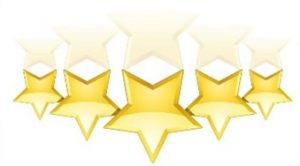 Makaton Signs of the Week  

Signs for Non-Fiction November: Book Read Fact Fiction November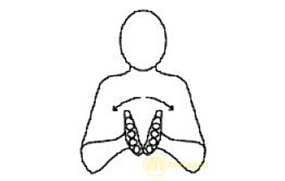 Book!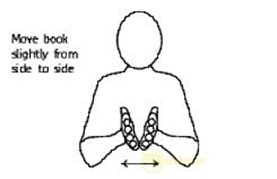 To read!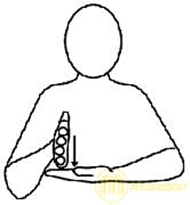 Fact/Really/True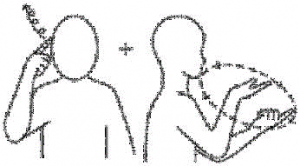 Fiction (Imagine + Story)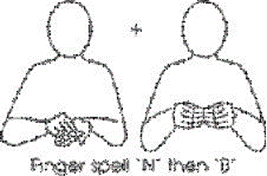 November
Keeeeeeeeeeeeeeeeep signing!!!!!!!!!!!!!!!!!!!!!!!!!!!!!!!  

Christmas!  
I know it's still and I apologise to those of you who are old-school like me! However, I also know that many of you are also very well-organised about these matters and need dates in advance. So this is what we have right now
2ndDecember – Disability History Day
8thDecember – Christmas Jumper Day with donations to Save the Children and Percy Hedley Foundation
13th& 14thDecember – MOVE activities
15thDecember – ELTBA Pathway Coffee and Christmas Crafts afternoon (Parents invited)
16th December – Carols at Killingworth Library (all welcome)
19thDecember – Talent shows
20thDecember – Christmas lunch
21stDecember – Christmas Fayre hosted by our Accreditation and P16 pupils (All parents invited)
22ndDecember PM – Engagement Pathway Christmas Assembly (Parents invited)
Finally…
Throughout December our pupils undertaking the DofE award will be organising a reverse advent calendar, and the money will be going to the North-East Homeless…..
There will also be our annual Christingle with Reverend Moon, True Colours festive party – dates to follow