Message from the John S, Headteacher: 18th March 2022
Hi Everyone
How are you all? I hope everyone's well, and that the Spring is starting to take root wherever you are. It's been a nice week here, with people starting to get out more on trips, have a few more sessions outside, and finishing with Red Nose Day today. Things just feel a bit better when the sun shines! Anyway, I hope there is something for you in the blog this week – I'm starting off with filling in last week's amazing residential, which I firmly want to be an annual thing for the school again, like I believe it used to be; but there's lots of other stuff too. The students and staff were great on the trip to Keswick – they tried their hands at everything, took literally hundreds of pictures and have lots of stories and anecdotes to tell. Some very nice packs from the trip for each child are going home today too, so hopefully that will be nice to have at home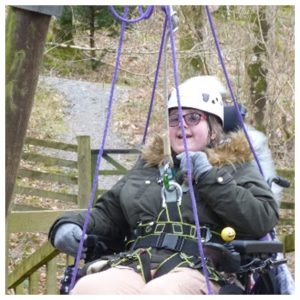 Fun at Keswick
Residential at Keswick – from Louise F and the gang
The students all enjoyed their week away to The Calvert Trust and have their own personal favourite activities for various reasons. The trip had a very positive impact on our student's wellbeing such as raising their confidence, resilience and self-esteem. They also built relationships with peers and staff and tried out new activities and experiences, for some, it was their first time away from their families which was really scary. The week provided lasting memories and below are some of the comments the students made when reviewing their time away
Here are some of the things that they said
"It helped me with my fear of heights"
"I learnt that being away from home isn't that bad and next time I won't be so nervous"
"I learnt how to swing on a trapeze"
"Trying all the activities made me very nervous, but I did them all!"
"I learnt I had to be up on time for breakfast and have all my things organised and ready to go out on the activities"
"I found the walk very challenging"
"I learnt how to start a fire with flint"
"I had a fantastic time I loved being high up in the trees on the high ropes"
"Best week ever"
"I loved the hot chocolate, popcorn and marshmallows we cooked in bush craft"
A huge thanks to all staff, who supported on residential and those at school who made the trip possible. It was a resounding success, and we can't wait to start planning for our next visit! Have a look at these: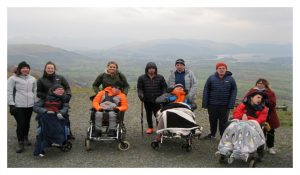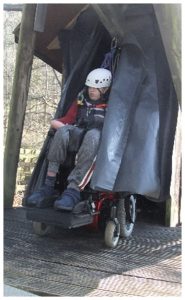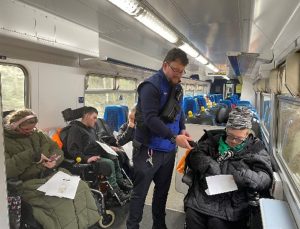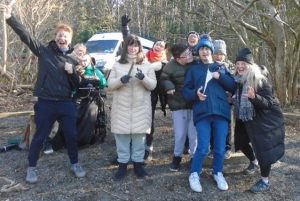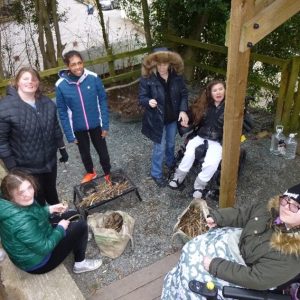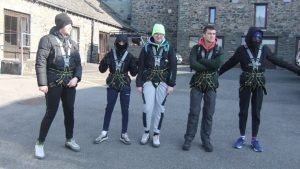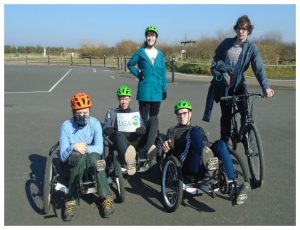 I hope the pictures this week, and the pictures of the place last week, give you a flavour. I've written many times about how important all Outdoor Learning is for us in the school – it's been the Subject Focus many times! – and this is kind of the topline version of what John, Hannah and David do with some of the younger pupils. This sort of thing is so good and so important on so many levels
Teddy on Red Nose Day!
Have a look at Teddy on youtube for RND
https://www.youtube.com/watch?v=pRq2gCRY4_o
Achievement & Progress: 8.Destinations & Next Steps
This is the series of how we measure the progress of our pupils. We've had seven so far – 1.Therapy, 2.EHC Outcomes, 3.Curriculum Pathway Assessments, 4.Wellbeing, 5.Case Study Profile Portraits, 6.Key Drivers, 7.Appropriate Accredited Awards – and today's is the last one, 8.Destinations & Next Steps, although there are some other really big important topics that I'll talk about too, things like Reading, Attendance and Safeguarding
#8 is kind of self-explanatory I think. One mark of how good a school we are is whether our students go on to the destinations that they want to, or should do, both when they leave, and as they go up the school. Every member of staff is focused on what the next steps should be for each pupil in their care at any time
A lot of our post-16 students go on to some kind of college for example – over four out of five do. If that's what they want to do, then we have to help them get there. If they need to gain experience in a certain area of work, or skills, or just knowledge, then we need to help them get to where they need to get to in that regard too
Work experiences of all kinds are very important for this kind of thing too, as is all of the program that we call Preparation for Adulthood, such as independent living, health, employment and all of this area
Sometimes the pupils move through more than one of our Curriculum Pathways, and so the Next Steps for someone following the ELTBA Pathway, might be that they move on to the Awards Pathway the following year, for example
I think that a mark of a good school is one where leavers go to the place that's right for them, and we're focused on trying to achieve that. The post-16 team particularly are very focused on making our school a stepping-stone on the way to a good life. So the point of tracking Destinations is to see where people go over the years, to try and keep in touch with them, to organise events where they maybe come back sometimes for certain things, and we have on-line groups and networks. Like most things, this is something that we want to get much better at
The important thing is that we are always thinking about what comes next for everyone here
So now we can start to look at all eight together, we have
1.Therapy
2.EHC Outcomes
3.Curriculum Pathways
4.Wellbeing
5.Case Studies
6.Key Drivers
7.Appropriate Accredited Awards
8.Destinations & Next Steps
These are the main eight ways that we measure progress in the school. There are other ways too, and I'll be going into them soon. But this set of eight, put together, forms a coherent and holistic picture of each pupil, and one that allows us to be able to tell very quickly how they are doing at any given time. I'll explain how they all fit together next week, and how we are working out the best ways to monitor and intervene when things don't work as well as we want them to. We call it The Wheel!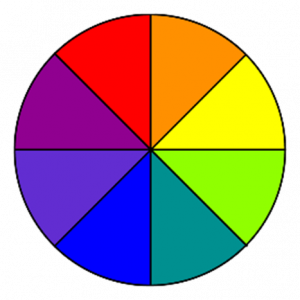 The Wheel
Therapy Focus – Animal assisted activities
Marley came back!
Do you remember when Marley the therapy horse came by on one of our emotional resilience days? Well, he was back this week! It's really great to see people enjoying being with Marley, who is very good-natured. There was petting of him, and some riding around the playground in his little trap. It's great to have Marley around, hopefully we can arrange for him to come regularly, and get Heidi the therapy dog in too!!! Certainly great for a Friday in spring!
Sally who organised it all says: we were lucky enough to have Marley the Shetland Pony come back to visit us yesterday, to allow more students the opportunity to meet him or have a cart ride in the school yard.
The students were able to get up close and personal with Marley – something many of them may not have had the chance to do before! There were lots of smiles as they explored his soft nose and tickly whiskers. Lots of great opportunities for communication!
Including animals in activities can be a great motivator as well as giving the students a new and exciting experience to talk about – the students will be encouraged to reflect on how they felt when meeting Marley and to share whether they would like to do it again. We are hoping to get more hands on with our furry friends on our next Wellbeing Day.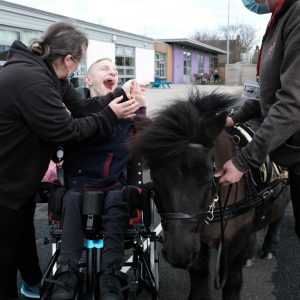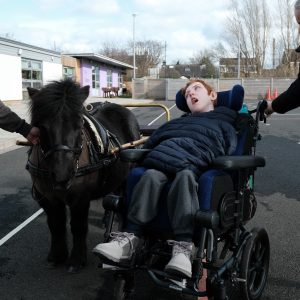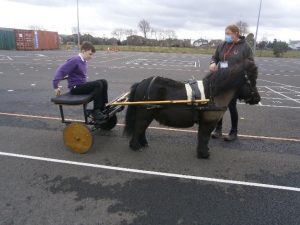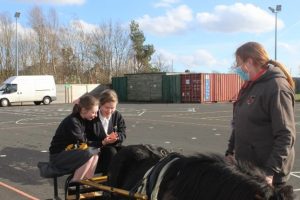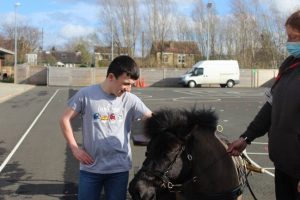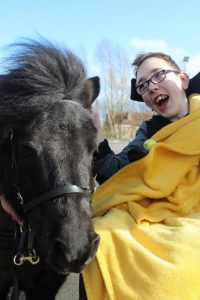 Therapy Focus – VOCAs
Here are some photos from a really interesting thing in the school, the use of VOCA. Nat and Louis are using the VOCAs to direct story telling
Ellie is enjoying the pictures and helping to choose which story we read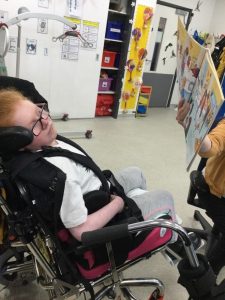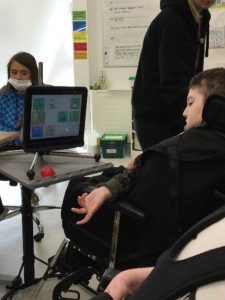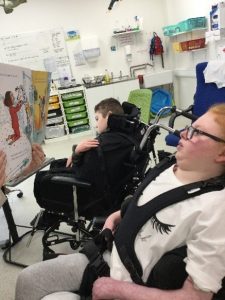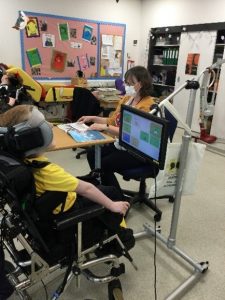 How good are these pictures!
Therapy Focus 2 –
Here's a couple of pictures of Benjamin in a stander. His team thought he looked fab in it as well as helping him with all sorts of activities. Benjamin also seemed to really enjoy it! He was laughing and smiling throughout, whilst demonstrating  excellent musicality playing the drums!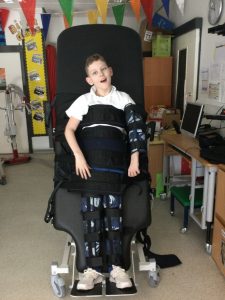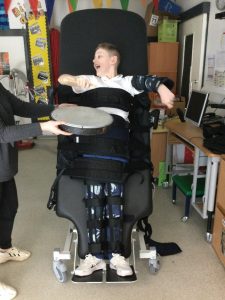 Benjamin enjoying senseology!
Subject Focus – Reading
Phonics in the ELTBA Pathway
Becky is revamping this at the moment, and this is from her
It's been a busy week in the ELTBA pathway as students have been introduced to our new phonics program, 'Essential Letters & Sounds', which has been carefully adapted for use with our students
Phonics, how we teach reading and writing, has always been a crucial part of our teaching. However we're really excited to have a fresh look at our approaches. Students are now accessing daily phonics sessions for those that require it and have access to our new reading schemes and online libraries. The staff team have worked so hard getting everything ready for students this week, and as a whole our students have responded really positively!
We know parents are often keen to support reading and writing skills at home, and we would be delighted the more we could do with you on this over time; many of us love to sit with a good book, so ELTBA parents will be receiving a letter in the next few weeks with a bit more information and opportunities for parent training. We're very excited to get parents on board with this and can't wait to share this approach with you!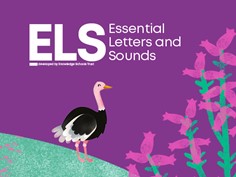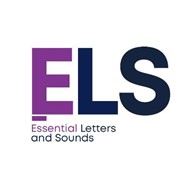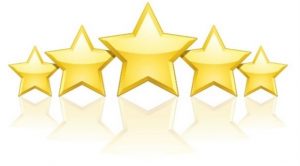 Star of the Week

Grace looks super fancy all dressed up in her Red Nose Day outfit.  She had a great Drama session this week; her confidence has grown so much since September and has demonstrated some amazing acting skills. 
Nice one, Grace!

Another Star of the Week


Logan started the phonics program this week and really excelled. He impressed all of Tracy and Louise's class with his knowledge of the letters, and used his VOCA really well. Congrats, Logan – total STAR!!!!!!!!!


ELTBA Star of the Week


This week the ELTBA star of the week goes to Shaye in Blackbirds.  Shaye has been working really hard on trying to become more independent during his lessons and this week he has been fantastic in English and Maths and really had a good go at working independently.  This is a real achievement for him. Fab, Shaye, you're a real STAR!!!!!

Now, last week you saw him in a WWII helmet that he had brought in, saluting, but this week Taylor has turned his talents to cooking, specifically lovely scones, some of which were cheese!!!!! Yum. Thanks, Taylor, you should train to be a chef (if you want to of course!). And these were very nice by the way, thank you so much. Bribery such as this will always enable you to be named as a STAR!!! Seriously, cheers and well done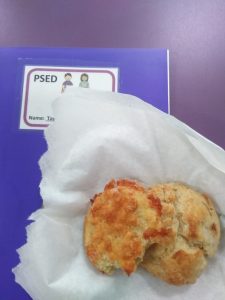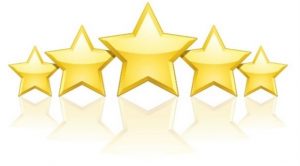 Ukraine                

https://bit.ly/fundraiser-step-by-step
This is a link for a fundraiser to do with children in the Ukraine with SEND. It's for children that have some similarities to ours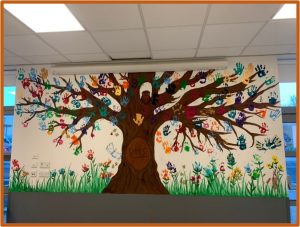 Learning, Growing, Moving Together
Finally…..
Comic Relief is today!!!!!!!!!!!! It's all happening, so like a lot of things, I'll do more about it next week, but as you can imagine, people do that sort of thing really nicely here, like these that came out from Kat before

 

What's on?

The Blind Maze challenge – an accessible floor maze set up in the hall by one of our sports leaders

Sponge the teachers – it's in the name, and likely the face!

Guess how many jelly beans in the jar? – Prize to be won!

Baby Teachers – Match the baby picture to the Teacher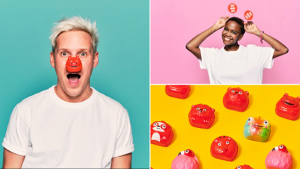 Enjoy this tonight on the telly if that's your thing and the Spring weather too!
All the very best to you all from all of us here!
John S and the team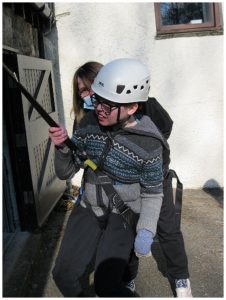 Oliver going for it!