Family Information and PTA updates 18 March 2022
Hope that you have had a good week. There was great excitement today as we celebrated Red Nose Day, raising money for Comic Relief. Do watch the show tonight as a certain young man, Teddy Berriman will surely bring a smile to your face when you see the video in which he featured.
Next Friday 25th March is the Mother's Day Sale, which the PTA temporarily took over during the pandemic. It is now safely back in the hands of our  wonderful Student Council who would greatly appreciate your support with donations and money next Friday to purchase a gift or 2 for their mother or other important female in their lives. I was asked this morning about bottles of wine, but we cannot sell alcohol to children. The PTA, however will gratefully relieve you of any alcohol for the bottle tombola which was very successful at the summer/autumn fayre last year.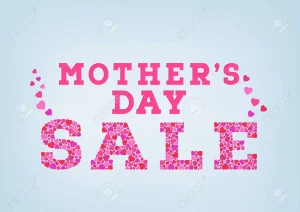 Workshops/Training.
One of the big changes affecting us all throughout the pandemic is the roll out of virtual meetings. You may have attended your child/young person's EHCP review or other meetings via Microsoft TEAMS or other meetings via Zoom. I have shared extensively over the last few months online workshops. As a parent of a young man with SEND, I often found it difficult to get to workshops, as many were 25-30 miles from where I live. Some were in "hard to reach" places. So, as we move forward I want to understand what it is that parents want. The uptake for virtual workshops has been poor, yet saves parents/carers time and travel costs. It is possible to join without appearing on screen and there are mute and chat options too. Yet, I have had no feedback on these and the ones I joined were very poorly attended. I'd appreciate your input: What do parents value from workshops? What workshops/training would help you? Have you attended any online workshops and if so were they useful? If not, what stopped you? I do think parents enjoy the face to face connection with professionals and other parents. Is that as important as the workshop/training? I am selective in those I share, ensuring that they are relevant. Anyhow, here's another online one for those interested:
Disability Living Allowance Webinar (From Contact-for families of disabled children)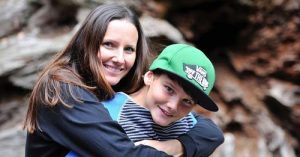 Children who are autistic or have a learning disability can still qualify for DLA Higher Rate Mobility even if they don't physically struggle to walk — but the eligibility rules are complex.
Join our free webinar on 24 March to get detailed and honest advice from our benefits expert Derek
bit.ly/DLA-Webinar
Derek will talk about the specific tests used by the DLA Unit to decide which children are eligible based on 'severe mental impairment' criteria.
He will also reveal the common arguments used by the DWP to refuse higher rate mobility *and* how to challenge them.
Find out more about the webinar and book your place below
Radar Keys:
Just in case you are asking what is a radar key? It is a large, conspicuous, silver-coloured key that opens more than 9,000 accessible toilets in the UK like magic. These toilets are those with wide entrances and disability symbols on the door, found in public areas, office blocks, pubs or restaurants.
I have some of these available in school at a cost of £3.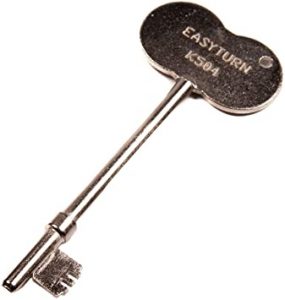 Information:
Northumbria Connected:
I had a visit this morning from Northumbria Police Community Officers. They asked me to share information with our families.
"Northumbria Connected is our new tool to ensure that we are delivering on the issues that affect all our communities across the North East.
We want to understand the issues that most impact you so that we can shape our Neighbourhood Policing to tackle them where you live.
We want to tell you about the issues that you want to hear about and in a way that you choose. On sign up you can decide on the updates you will receive in either text or email.
We can then send you a short survey to better understand what is impacting you and your community.
After all no one will know better what is happening in your community than you!
Subscribe via the attached link and start to help shape policing in your area."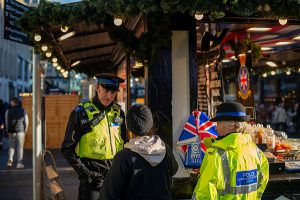 https://www.northumbriaconnected.co.uk/
Gateshead Autism Information Hub
These monthly sessions are open to anyone with an interest in autism – parents/carers, professionals, autistic individuals and anyone else who wants to know more. The Autism Hub is not postcode-restricted and we welcome visitors from around the region.
No booking required, just come along, have a chat, and browse our extensive information files. Hope to see you there.
The Autism Hub also has exclusive access to the Elgin Centre's sensory room for the first hour, 9.30 to 10.30. Children using the sensory room will need to be accompanied by an adult. Vouchers for accessing the room are available on arrival from the Hub team.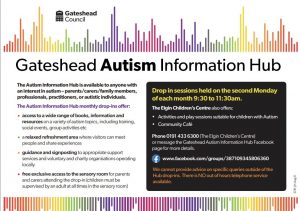 Contact-for families of disabled children
Sharing, as it may be of interest to some of our families: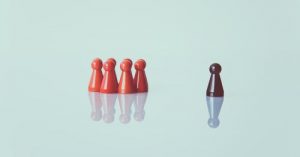 Are you a parent carer from a Black, Asian or other non-white community who has a child with a learning disability?
We'd love your help to improve Annual Health Checks for disabled children by taking part in a focus group!
Participants will be paid £50 for attending one of these sessions:
21 March (10.30 – 12.30)
30 March (10.30 – 12.30)
20 April (10.30 – 12.30)
Interested? Then please complete our short application form in the link below
Universal Credits for those in Education:
Contact-for families of disabled children has done a guide, recently updated on claiming the above. Prior to December 2021 if the family income was above a certain amount and Child tax Credit was not being claimed/paid young people aged 16+ could apply for ESA in their own right.
A Post 16 teacher has links with someone from the DWP, and I hope to connect with them soon. For now, here is the link to the process:
Activities:
Discovery Museum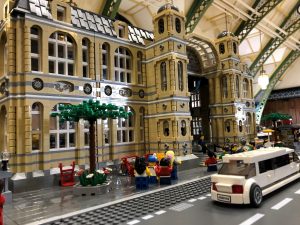 Now on sale! Tickets to the Discovery Brick Show – LEGO® Weekend here on 30 April and 1 May are now available to buy.
 See some of the newest LEGO® models and displays from a hand-picked selection of the best LEGO® builders in the UK.
 From LEGO® cities to Ninjago, Friends and trains to spaceships and more, we'll have some of the UK's best amateur LEGO® builders to showcase their work.
 Brought to the museum by The Brick Alley LEGO User Group bring Discovery Bricks LEGO® Show.
Explore our range of specially-selected LEGO® traders and sellers
From pocket money toys to hard-to-find LEGO® sets and accessories, there's something for every LEGO® fan!
 Take part in a range of fun LEGO® STEM and Speed Build activities that all the family can enjoy.
*LEGO® is a registered trademark of the LEGO® Group. Brick Alley and Discovery Brick Show are not owned or endorsed by the LEGO® Group.
SEND families can book here for the relaxed Sunday session but you had better be quick as there are not many tickets left
Further information and tickets for non SEN sessions are here
Ace Playce
Indoor Soft Play Centre located in the Killingworth shopping mall & Free parking. Great Food, Barista Coffee. Kids Birthday Parties, Clubs & Playgroups.
They are holding a SEND and Autism Event on 
WEDNESDAY, 30 MARCH 2022 FROM 16:30-18:00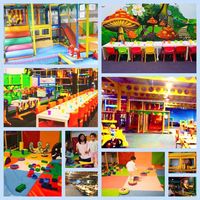 The link to book is here
Cadbury World

Here's an idea for half term or holidays. Although it is in Birmingham which is a bit of a trek, it may be on your way to your holiday destination. I have just looked at their accessibility information and it is fantastic. There is a "Changing Place" available; they limit wheelchair access so ensure the experience is good and you can borrow one if needed. You will need some documentation for free Carer tickets. It's all on the link below:
https://www.cadburyworld.co.uk/plan-your-visit/accessibility
Here's a link to the frequently asked questions:
https://www.cadburyworld.co.uk/faq
Raising funds to support Ukraine.
Step by Step; Zamosc, Poland 
The foundation set up a fund raiser to support an organisation  called Step by Step in Zamosc, Poland with whom we have had links. They are currently providing refuge for 30 families, mainly mothers with children with additional needs. There has been an amazing response, with over £2000 donated as I write,  including many of our school families. Recent communication from the Step by Step Association states that they are in the process of building new homes for many of the refugees, which will be temporary as many wish to return home to Ukraine as soon as it is safe to do so. However, the cost per home will be approximately £10,700 If you have not seen it, and would like to support, the link is below: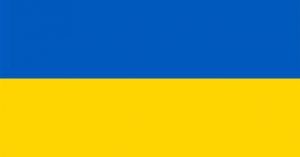 https://www.facebook.com/donate/400803688475581/4359004524200823/
PTA
Before we set dates for our half termly PTA meeting, could parents/carers let me know the best time for evening meetings? I have put a post on the Facebook page; you can email me if you prefer.
Summer Fayre: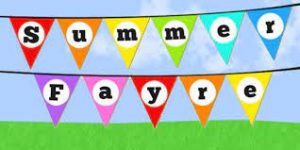 Exciting times ahead as we have started planning our Summer fayre. This will be on Saturday 16th July. We are looking for parents who can help with planning to join our sub committee. I can't promise there will be no work involved. I met with Donna yesterday to set dates and she is keen that those on the sub committee have set responsibilities. They don't have to be onerous, and could fit in with links you have. You may do your child's home to school transport and be able to offer help when you drop off/pick up. Get in touch if you can help. Do you have a small business, and if so would you be interested in a stall? If so, please contact me or Jo Thomas  (j.thomas@percyhedley.org.uk) for details.
We will be looking for donations for stalls after Easter.
The first meeting of the sub committee will be on Thursday 31st March at 10.00
Meetings
We promised to pre arrange meetings for the year so here are the dates. We offer a mix of day/evening meetings. As of today 7.30pm seems most popular but we can change this if needed.
Meeting Dates:
Tuesday 5th April: Evening: 19.30-20.30
Tuesday 17th May: Day: 14-15.00
Thursday 23rd June: Evening: 19.30-20.30
Thursday 29th September: Day: 9.30-10.30
Tuesday 8th November: Evening: 19.30-20.30
Thursday 8th December: Day: 14-15.00
2023!
Tuesday 24th January: Evening: 19.30-20.30
Thursday 16th March: Day: 9.30-10.30
Thursday 11th May: Evening: 19.30-20.30
Tuesday 20th June: Day: 14-15.00
The AGM will be held on Tuesday 15th November 2022 from 09.30-11.00
PTA Facebook page
The link to join the PTA Facebook page is here
That's all for now folks. Comic Relief seems to have gone well and our red noses were a sellout. I'm sure Mother's Day will be as much fun.
My contact details are:
Eileen Robinson. Family Liaison Officer
Email: e.robinson@percyhedley.org.uk
Telephone: 0191 2161811 ext 3260.