Family Information and PTA updates – 18 February 2022
Officially half way through the academic year and I am hoping for some better weather. I hope that you found some of the activity suggestions I shared last week useful. You can also visit your Local Authorities SEND Local Offer page for activities in your local area.
This week, with stormy weather, wind, rain and snow forecast I thought I would look at indoor activities for half term.
School reopens to students on Monday 28th February.
Information
Max Card: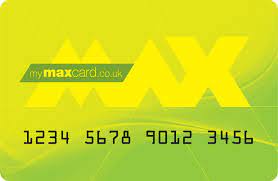 The Max Card is a UK discount card for foster families and families of children with additional needs. Families can use their Max Card at venues across the UK to get free or discounted admission. Check to see if it is available in your area as it is funded by your Local Authority and apply here:
CEA Card: Cinema Exhibitors Card

The CEA Card is a national card scheme developed for UK cinemas by the UK Cinema Association (UKCA).
---
The Card enables a disabled cinema guest aged 8 years or older to receive a complimentary ticket for someone to go with them when they visit a participating cinema.
The Card is also one way for cinemas to make sure they look after their disabled guests. If you require an adjustment to visit a cinema because of your disability, cinema staff should make them for you whether you have a CEA Card or not.
The Card is developed by UKCA's Disability Working Group, whose members include film exhibitors and distributors, and national disability charities such as RNID, RNIB, Dimensions and Whizz Kidz.
To apply, you will need
Proof of eligibility, a photo and cost is £6 for 1 year.
Apply here:
Activities
The Gate; Newcastle
A recent addition to their leisure facility is the Selfie Central Studio which, from photos I have seen could be really popular with some of our students. On the website, it states that it is generally wheelchair accessible. The link is here: https://www.thegatenewcastle.co.uk/venues/selfie-central
I have emailed to ask about Carer access, and await a response.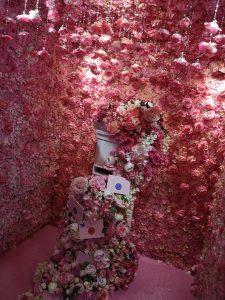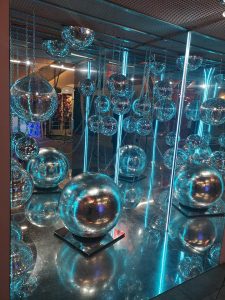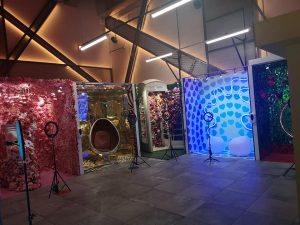 YuMe World may also be of interest to the gamers in school!

The link is here: https://www.thegatenewcastle.co.uk/venues/yume-world
There is a card, available to those over 18 years (parents can apply) which, it states offers discounts and offers. the link to The Gate Card is here: https://www.thegatenewcastle.co.uk/the-gate-card
Finally, here is a link to their special offers: https://www.thegatenewcastle.co.uk/offers
Seven Stories in Ouseburn has 3 floors of exhibitions you can visit free of charge between 10:00 and 17:00. Special events are chargeable and need to be pre booked. they are closed on Wednesdays.

The link is here: https://www.sevenstories.org.uk/visit/planyourvisit
Ouseburn Farm. Next door to Seven Stories, this is free entry. There are some bookable events which may be interesting. If it is a nice day, you may want to make it a day out!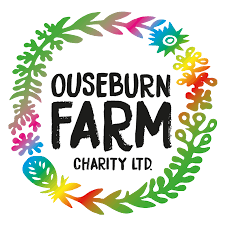 The link is here: https://www.ouseburnfarm.org.uk/whatson
Waves Whitley Bay
Waves pool has accessibility sessions, with an additional one over half term. Please see link for their half term programme:
Waves pool programme School Holidays Feb 2022
There is a link here for an easecard, free for under 16 North Tyneside residents and chargeable for others: https://my.northtyneside.gov.uk/category/139/easecard
Acessibility information link: https://www.accessable.co.uk/north-tyneside-council/access-guides/waves-leisure-centre#cf01dbfa-8246-e94c-989d-e2d74848298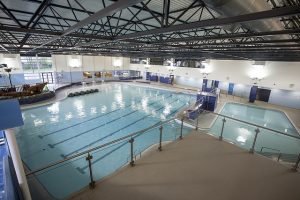 Clart About Sensory Cafe in Consett offers an inclusive, stimulating.and relaxing space for children & parents to play. Not for profit organisation.
The link to their Facebook page is here: https://www.facebook.com/ClartAboutSensoryCafe/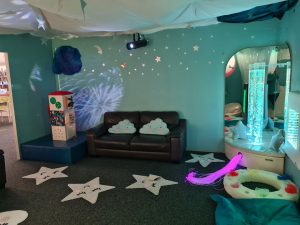 Locomotion: Shildon
Probably one for our older students:
FREE Coding activities at Locomotion this half term (19-27 Feb)
Join science explainers and their team of robots. Can you code them to find cheese, solve a maze or draw pictures? FREE activity but you need to book a space at the welcome desk on arrival (sessions have limited numbers)
FREE Drop in coding with Screwball Signals—just drop in and see if you can beat the freight train to the station or get the express to London on time.
FREE drop in coding and craft activities in the craft area
Locomotion Shildon is a fab FREE day out, accessible for pushchairs and wheelchairs and there is a cafe and indoor picnic area plus a lovely outdoor train themed playground. You should book a FREE ticket ahead of your visit online to guarantee entry.
FREE parking and you can make a day of it and travel there by train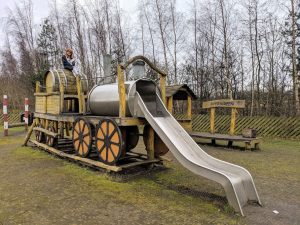 Smile Through Sport
Here's some more information I received from Smile Through Sport on free term time activities for children and young people. Contact them for further information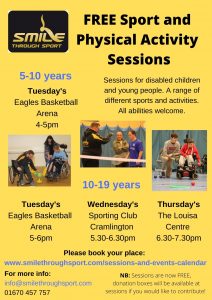 PTA
Just a reminder that our AGM will take place on Thursday 10th March 13.30-15.00 via Microsoft TEAMS. I would like, at this stage to thank our dedicated parent committee members Donna Jones (Chair) Sarah Warwick (Vice Chair) Chris Fewster (Secretary) and Ros Holden (Treasurer). However, you do not have to take up an Officer role to be involved or support us. We would love to see our team expand;  remember that great oaks from little acorns grow. If you would like more information, contact any of the committee or see the PTA part of our website:
https://phs.percyhedley.org.uk/pta/
The link to join the AGM is:
Facebook Page.
As we approach yet another half term, the Percy Hedley School PTA page is a closed group for parents, carers and school staff. I invite all parents to use it to share ideas, photos, reviews with other parents. Parent power and experience is an invaluable source of support. Could I remind you not to invite external professionals to this group please? If you do invite other parents, or wish to join you must answer the question, which is simply to confirm that you have a child at the school. There are sometimes photos of students on this page for whom consent to share images is restricted to the page, so please do not share images of students other than your own child.  If you have not joined, the link is here:
https://www.facebook.com/groups/828431667660413
Great North Run – Fancy A Challenge in 2022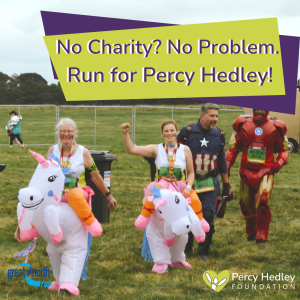 The Great North Run ballot closes on Monday so good luck to everyone who has entered for a place!
If you get your place why not consider running for Percy Hedley and helping us raise funds for new equipment so we can continue to deliver amazing experiences and education to everyone of our students? Every penny you could raise makes such a great difference to us as a charity. Sign up to raise funds for Percy Hedley with your own Great North Run place HERE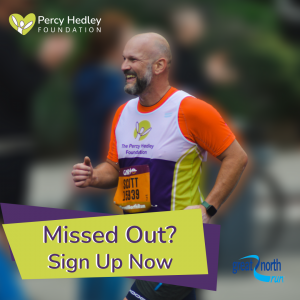 Or if you miss out on a place in the ballot The Percy Hedley Foundation still have limited spaces available to take on the world's biggest half marathon.
If you are up for a challenge and want to do it while raising money for a great cause, sign up to the 2022 Great North Run here.
My contact details are:
Eileen Robinson
Family Liaison Officer.
Email: e.robinson@percyhedley.org.uk
Telephone: 0191 2161811 ext 3260.