Family Information and PTA 11 February 2022
With half term approaching, I've looked up some local activities. I have tried to pick some which are outdoors, ones I think would suit our families. Many now require pre-booking.  Are the ones I share/d of use? You could write a review for other families, share photos and recommend other places/activities on our PTA Facebook page. Link in the PTA section.below.
Information
Benefits
Disability Living Allowance
here is another link I found on the Contact-for families of disabled children website.
https://contact.org.uk/help-for-families/information-advice-services/benefits-financial-help/benefits-and-tax-credits/disability-living-allowance/tips-on-completing-the-dla-form/
My top tips for completing benefit applications for your children/young people:
Be prepared. Gather as much information as you possibly can before attempting to fill in forms. Look on the government website for the form you will need to complete.
Don't rush it. Set some time aside to look at what information is needed; fill it in on rough paper first, to avoid unnecessary crossing out later.
Supporting information. You may want to include professional reports. With some conditions, for example Autism, children may be discharged from the service and you won't have up to date reports. Keep the ones which give the diagnosis (it is a lifelong condition). If you still see medical professionals outside school, ensure that when attending appointments you state issues that continue, for example sleep disruption, anxiety, meltdowns, toileting issues, feeding problems; anything for which you need to support/provide care. This can then be used as evidence to back up your claim. You may want to include a supporting letter from a therapist or teacher who knows your child well. If you need this from school, please allow at least 2 weeks for them to prepare it.
Information. It is important that the information you provide is accurate. These forms are generally a real challenge for parents/carers to complete. At school and home the focus is on what they do well, their progress, anything that builds them up and makes them and you feel positive. However, these forms ask for information about their disability; the PIP form says "how your disability affects you". So, complete the form only stating what the challenges are; you are not being asked what they can do. When answering, think of "a good day", a "bad day", not the "worst" day. If it varies, say so. Think about age; what would a child/young person of the same age without a disability be able to do. The assessor will use some of the information on the form and supporting evidence. Ensure that you restrict answers to the challenges your child/young person faces as a result of their disability.
Final checks. Keep a copy of what you send in, including a list of evidence. Ensure you post within the deadline and I suggest sending by recorded delivery. If you need an extension, make sure that you have proof it was granted (if by phone, the name of the person, date and time of call). Keep these copies for future applications.
Contact-for families of disabled children
There is a workshop on Encouraging Positive Behaviour for parents on Tuesday 15th February 10.00-12.00. Please see link below for details. Your child needs to be attending the Great North Children's Hospital. However, even if they are not it is worth contacting them to see if there is a space available if this interests you.
http://Great North behaviour and sleep service workshops
Reaching out to families:
Inclusion North.   
Inclusion North are offering zoom meetings for parents and carers across Yorkshire and Humber and the North East. The next one will take place on Thursday 24th February from 10.30-12.00.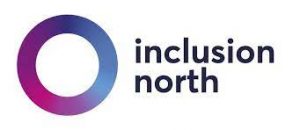 Please see link below for full details:
Reaching Out to Families updated flyer Feb 22
Tim Lamb Centre; Parent Coffee morning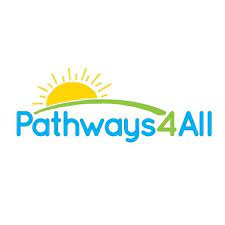 Have you visited the Tim Lamb Centre, within the Rising Sun Country Park yet? If not, it is well worth a look and this is an ideal opportunity to see the positive changes as a result of funding secured. I am told there are teen and adult groups there too.
https://pathways4all.co.uk/tim-lamb-centre/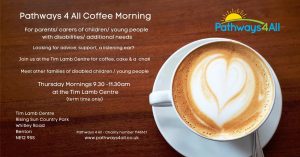 Activities:
Smile Through Sport Half term activities
The February Half Term programme is here! Sessions are open to disabled children, their siblings and family members.
Sessions cost £3 per person. To book onto the sessions please visit our website – www.smilethroughsport.com/sessions-and-events-calendar
For the session on Wednesday 23rd February in Cramlington, please book through steve@cramlingtontowncouncil.gov.uk
To start the half term week off,they are are running a FREE sports event for children with a physical disability in Gateshead on Saturday19th February from 10am-2pm.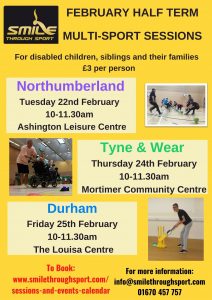 Beamish Museum.
Thanks to National Lottery funding, Beamish Museum near Chester-le-Street has a grand opening planned of their 1950's Front Street Terrace during half term. Remember that carers go free.
All visitors will need to pre-book an entry timeslot to visit the museum – timeslots from 19th February to 27th March will be available to book online from 10am on Tuesday, 8th February 2022.
Digital tickets can be purchased here
https://beamish.digitickets.co.uk/category/35499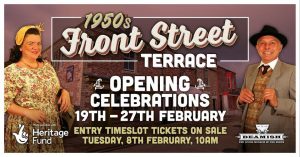 Centre for Life
NEW activities and shows now!
Explore how creatures adapt to extreme conditions in a new live show.
Discover the mysteries beneath the ice in the planetarium.
Make a bug hotel to take home.
Book your visit here: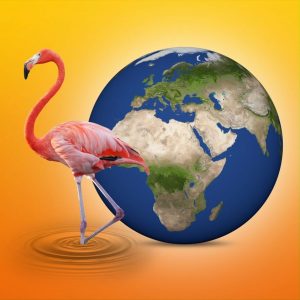 The Alnwick Garden
February Half-Term is nearly here and we are inviting you to venture down the rabbit hole with us as Wonderland arrives at The Alnwick Garden!
From February 19th-27th, let curiosity be your guide as you complete the Madhatter's Trail, hunting out the weird and the wonderful whilst meeting your favourite characters.
For full details please visit our website here:
Visitors with a disability are eligible for concession prices and free carer access.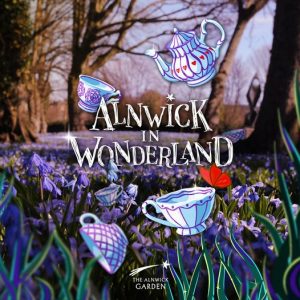 Room on the Broom Activity Trail: Ushaw Historic House, Chapel and Gardens (Durham)
Based on Julia Donaldson's famous book, this is an accessible trail and access is free to those with annual memberships. You can also get a day pass, reduced for some local postcodes. Full information in the link below: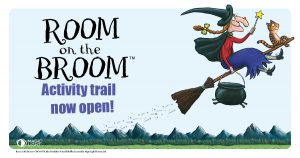 Morph in the North
The world's first ever Morph art trail has hit the streets of North Tyneside.
Twenty individually designed Morph sculptures can be found in and around the borough's town centres until Sunday 3 April.
Morph's Epic Art Adventure sees colourful life-sized models of the Aardman favourite found in Whitley Bay, Wallsend, Killingworth, Forest Hall, Tynemouth, North Shields and Cullercoats.
The trail is inspired by the iconic clay character who made his TV debut in 1977 on the BBC children's art programme Take Hart, alongside artist and presenter Tony Hart.
Full details on the link below:
https://www.visitnorthtyneside.com/events/event/62/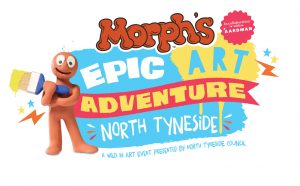 Discounts/concessions  for those with a disability and often free carer passes are usually available. If you visit the website prior to your visit the information can be found under access/accessibility. You may need evidence to be eligible for discounts (DLA/PIP/Carers Allowance)
PTA
Hopefully by now you have had a chance to look at the information sent out last week about our forthcoming AGM on Thursday 10th March 2022 13.30-15.00. Interested in learning more? Contact me please; I can put you in touch with other committee members if you prefer.
Details about the PTA can be found on the school website under the heading "Parents and families", then "PTA". This is currently being updated but the link is:
https://phs.percyhedley.org.uk/category/pta/
The AGM will take place via TEAMS. The link to join is below:
Activity
The PTA was pleased to support school this week, funding an online "How are you?" production for Children's Mental Health week. These online productions have enabled us to provide something different throughout the pandemic. We hope the classes who watched found it interesting and look forward to some feedback.
PTA 100 Club
There is still time to join this if you haven't already done so and are interested. As the first 7 draws will be done during the AGM, I thought I would include it again this week. £12 per number, 12 draws with half the proceeds to the winners and half to the PTA to fund our annual memberships. Payment can be done by BACS. Contact me for details. Paper copies available on request too.
100 Club Annual Subscriber agreement 2021-22
Percy Hedley School PTA Group
Is a closed group for parents/carers of current students and staff.
Have a good week and do let me know if all this information is helpful.
Eileen Robinson
Family Liaison Officer
Email: e.robinson@percyhedley.org.uk
Phone: 0191 2161811 ext 3260.