Leybourne was fully refurbished recently and now provides accommodation for 8 adults with with a range of physical and learning disabilities.
The house has 8 en-suite bedrooms, an open plan living area and large garden, which provides residents with plenty of opportunities to socialise or have quiet time when they want.
The communal kitchen provides ample space to support the development of independent living skills, while there are two fully-assisted communal bathrooms, one which includes a Jacuzzi bath and bluetooth function for music and sensory lights.
The garden is spacious and fully accessible and receives plenty of sun throughout the day.
Leybourne is situated in the quiet residential area of Killingworth, providing plenty of opportunities to build a network of relationships with neighbours and build on inclusion in the area within shopping facilities and local amenities.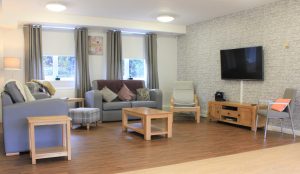 Outcomes are focused on developing skills in self-management, independent living, social interaction, communication, self-esteem and confidence.
The age range of adults living at Leybourne is currently between 19 and 25 and all accommodation is single occupancy.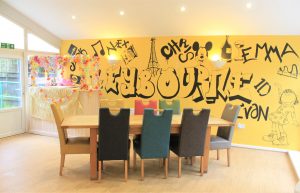 Each resident has a named Care Coordinator, who helps to formulate a care plan with the resident and ensures that is reflects the needs and wishes of the resident.
For more information please contact:
Allison Mills, Registered Manager by telephone on 0191 268 1790 or by email a.mills@percyhedley.org.uk
If you'd like a copy of the Statement of Purpose for Leybourne, please contact Allison.