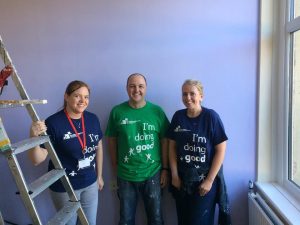 Huge thanks to the Compliance team at Newcastle Building Society, who recently took part in a volunteering day at Chipchase House.
Seven members of staff volunteered and they completed a number of tasks including decorating and transforming a storage cupboard into a space for residents to run their own tuck shop.
Staff and residents are extremely grateful for the work completed by the team – thank you for making a difference!