Hedleys Horizons
Our specialist sensory provision enables individuals to experience multi-sensory stimulation, which includes taste, smell, vision, hearing, touch, movement and balance senses. The Sensory Programme can be delivered on a group or individual basis and provides stimulating sensory, functional and meaningful activities.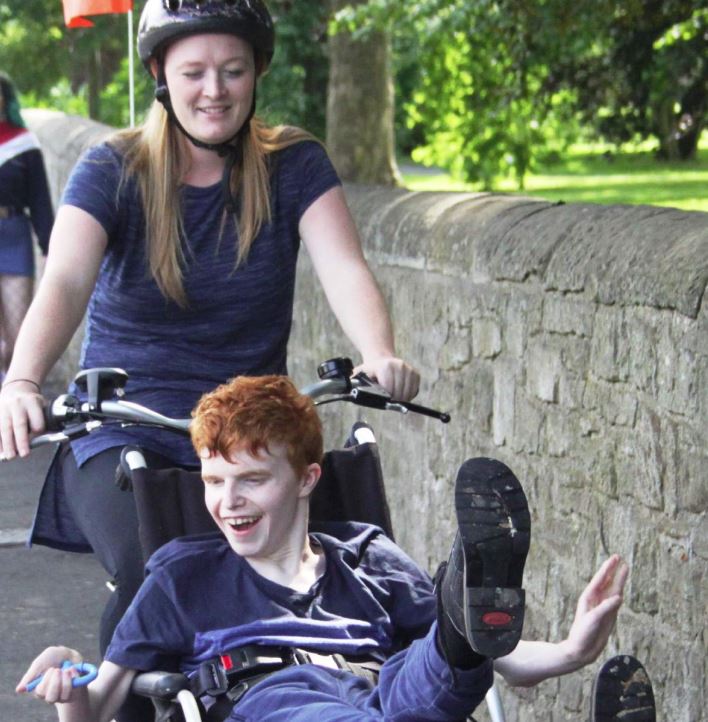 The Sensory Programme is aimed at individuals with profound and multiple learning disabilities who may also experience communication difficulties.
The activities are used to make meaningful connections to promote engagement and communication of preferences.
Through these connections levels of engagement increase and through body language, vocalisations and physical actions people can express preferences, likes and importantly dislikes.
Observation and recording of preferences can be used to inform future activities. Experiencing an activity with a multi-sensory approach can enhance relationships with others, lift the mood or provide a calming strategy.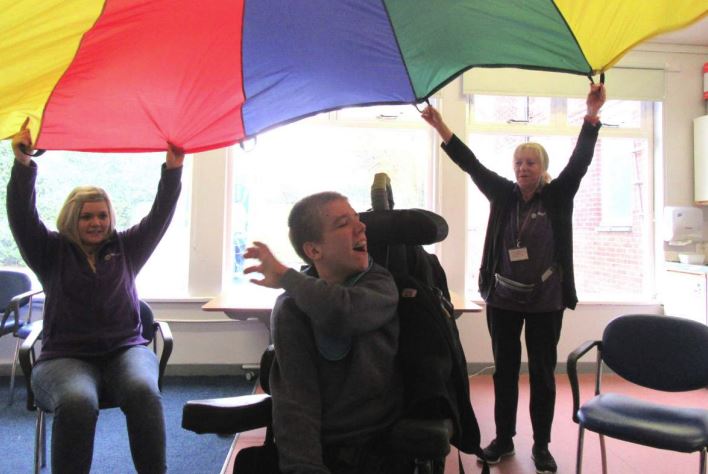 The group activities are designed to encourage you to contribute through the experiences, to have a choice and gain control.
Enjoyment through engagement in a purposeful activity provides cognitive stimulation and is essential to your health and wellbeing. You will benefit from a total communication environment.
TacPac
TacPac ® system uses music and touch to develop communication and interaction.
TacPac is particularly appropriate and effective for people we support who need predictable, focused sensations and experiences in order to process information and understand their world.
It is designed to support development of communication for people we support who use non-verbal methods of communication. It provides a structured, emotionally safe framework for the 'receiving partner' to experience touch and sound in a cohesive way. It also allows you to bond with your giving partner.
During TacPac each sensory experience is matched with a specially created music track so what you hear and feel match – reinforcing a bond through familiarity and providing opportunities to communicate and to express preferences. It is also a fun and relaxing experience, where people we support and staff can enjoy focused interaction, one to one, in a calm environment.

SENSOLOGY
Sensology is used for sensory stimulation, which is the purposeful activation of the senses including taste, smell, vision, hearing, touch, movement and balance. It can range from promoting positive tactile contact (hand massage with lotion) to more complicated activities designed to provide a sensory experience. People we support are observed to identify how they react to each stimulus.
Sensology is used to support your awareness, engagement and to enable you to make preferences. Sensology can be an enjoyable way to awaken the sensory systems and can support individuals to focus and increase attention, develop your ability to control movements and to communicate with others.
ART
Art is not only an activity where people can express themselves freely using a variety of mediums – clay, paint, textiles– but is also one that promotes a sense of health and well being. Activities may follow themes through the year and allow you to link your work to seasons or the music and pastimes that you are interested in. It can also promote physical movement and we use specialist equipment to make the sessions accessible.
HOLISTIC/SENSORY MUSIC/ SOUND BEAM TECHNOLOGY
Just as taste, textures and colours aid sensory development, so does music. Exposing you to different types of music can help create more pathways in the brain. This helps to maintain gross and fine motor skills. Music can enhance mood and experiences, stimulates responses and communication through your body language and vocalisations. Soundbeam technology encourages active communication and engagement and is accessible for all. It allows people we support to experiment with sound through movement and vocalisations.
SENSORY GARDENING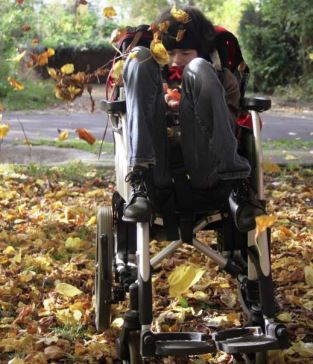 This activity will allow people we support enjoyment of being outdoors or in a practical activity the opportunity to grow flowers, plants, vegetables and explore the environment around you.
Senses will be stimulated by the textures, smells and sounds around you in the natural world and you can make choices of what to grow or explore.
SENSORY KITCHEN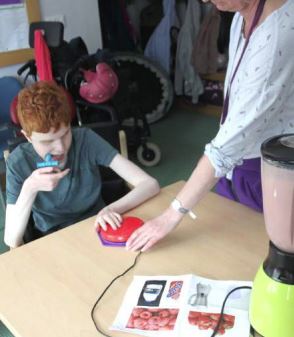 The Sensory Kitchen sessions are accessible to all people we support.
This session focuses on the exploration of different tastes, smells and textures of ingredients.
You will have the opportunity to express your likes and dislikes, make requests, and are given choices to maximise communication and participation.
Independent work is encouraged throughout using assistive devices and promoting optimal engagement. This is a fun and sociable engaging activity.
PERSONAL PRESENTATION
This activity can support you to develop and maintain your skills in taking care of your personal appearance.
This activity can also include daily living activities training for instance developing the routine needed to brush your teeth. It can also be a source of relaxation and a chance to pamper yourself.
Popular activities include foot spas, massage, manicures and hairstyling. Aromatherapy oils can also be used to invigorate the senses, aid memory, provide relaxation and improve sleep patterns.
SENSORY STORIES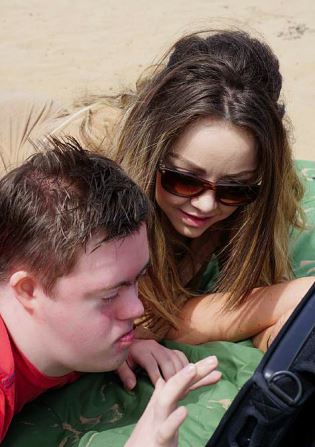 Sensory stories are interactive story-telling sessions, made accessible for people we support with diverse sensory and cognitive needs using various props and items that illustrate the story events.
For example, if it rains in our story, we might have a puddle of water in a tray to explore, or a spray bottle of water to feel the droplets on your skin.
They are a fun, shared experience, that can be delivered 1:1 or as part of a group. Stories are selected to be relevant and interesting to you, to reinforce key themes and concepts, and to encourage safe exploration of a range of sensations.
These stories can also be delivered in the sensory room, using Sensory Guru equipment to add to the range of experiences we can offer.
INTENSIVE INTERACTION
Intensive Interaction is an approach to support people with complex communication difficulties, working with your pre-existing communication skills to develop the fundamentals of communication; including use and understanding of eye contact, facial expression and turn-taking.
It is a flexible and person-centred approach, so it can be adapted to meet your needs. The principles of Intensive Interaction are integrated into the activities, where staff interact with you by following their lead and engaging in communicative exchanges using vocalisations, body movements, facial expressions and gesture.

By consistently being with you, joining in your actions/activity, and showing interest and awareness in a way you understand, staff and service users can build relationships and common understanding. This foundation for communication allows for further development of communication, interaction and relationship building.
DANCE MASSAGE
Dance Massage is an experience that uses music as its main focus to encourage communication between you and your Dance Massage partner. A variety of sensory objects/tools are explored on different areas of the upper body and hands along to the rhythm and beats within the preferred piece of music. Dance Massage allows people we support who would not normally be able to access dance, a unique, tactile dance experience and offers a wealth of opportunities to develop sensory integration.
YOGA
With staff specifically trained in Yoga for people with learning disabilities, this activity can support the alleviation of anxiety, stress, depression and low self-esteem. Yoga is used therapeutically to support self-regulation, motor planning and co-ordination and to help you build body awareness in a practical and compassionate manner.
REBOUND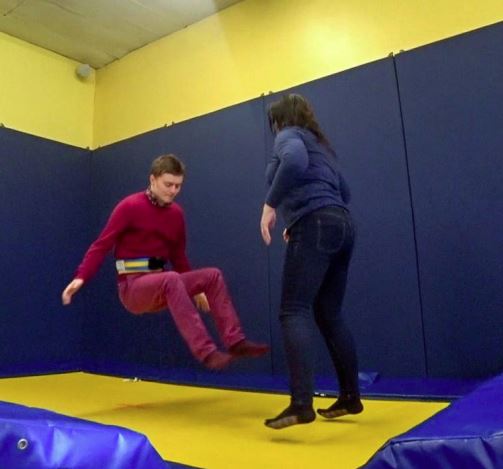 Rebound is the use of trampolines to provide therapeutic exercise, movement and communication opportunities, recreation for people with a wide range of people we support.
Sessions are run by trained staff who have completed their accredited Rebound Therapy training course.
Where appropriate individuals can use the Winstrada development programme to achieve certificates.
COMMUNITY EXPLORER
This activity recognises the importance of accessing local communities to stimulate the senses and expose you to a range of new experiences. With support you can research new activities to try linked to personal interests. Thought will go into travel, we are fortunately placed to use public transport to many North East attractions and sometimes the journey itself can be just as important to stimulate the senses and add to the experience.
Aims:
Experience multi-sensory stimulation.
Increase opportunity for communication.
Benefit from a total communication environment.
Communicate preferences regarding sensory experiences.
Respond consistently to sensory stimuli to enable development of a sensory profile.
Build meaningful and positive relationships with others.
Develop anticipation of familiar routines and events.
Encourage involvement in a variety of stimulating activities.
Support enjoyment and positive experiences.
Encourage an active lifestyle.