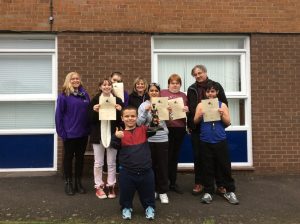 Students from Hedleys College had a very successful trip to a fishing competition.
The competition, organised by Angling 4 All, a user-led group for disabled people who have an interest in fishing, was held on the Tyne by Baltic Centre for Contemporary Art.
Despite enduring a freezing cold January day, the Hedleys College team were fantastic with Curtis winning and Toni Leigh coming joint-second!
All students enjoyed the day (apart from the cold) and returned triumphantly to college with a trophy and lots of certificates!
Well done to all the team, including Curtis, Toni Leigh, Shakila, Gemma, Adam and Toby!
Check out www.angling4all.org.uk for more info about this amazing group!