The History of The Percy Hedley Foundation – A registered charity recognised as leading the way in the provision of specialist, high quality and innovative services for disabled people. In over 65 years we have grown from supporting 12 children to more than 1000 disabled children, young people and adults, their families and friends.
Some contents or functionalities here are not available due to your cookie preferences!
This happens because the functionality/content marked as "Vimeo framework" uses cookies that you selected to keep disabled. In order to view this content or use this functionality, please enable cookies: click here to open your cookie preferences.
We want to capture our predecessors' original memories and stories before they leave us, or things get lost, deteriorate or get destroyed. This project is set out to catalogue, record and preserve historic material (including books, images, film, documents, objects etc) to best practice standards with a heritage specialist. We will digitise some of this material for ease of access for future use and enable young people, their friends and families to understand the social and cultural development of disabled people in the North East of England.
The outcomes of this project includes a group of Service Users learning new skills about digitising old heritage films and photographs. Service Users edit restored digitised films along with enhancing and restoring archived photographs using multiple software.  A wider range of people will engage with Hedleys' Heritage through the sharing of some of this material in a variety of ways, such as video links, newsletters, PR and podcasts, and a mobile exhibition to celebrate this project. The historic material will be identified, stored, and recorded in better condition and this project will enable the history of The Percy Hedley Foundation to be better interpreted and explained.
How it all started
The Percy Hedley Foundation was set up by a group of parents in 1953 with a special school for children with cerebral palsy.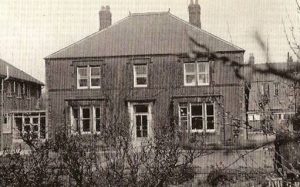 Back then, the Foundation's formation was met with scepticism by many, but over the years we have extended and developed the work we do to make sure children, young people and adults with cerebral palsy and other communication and sensory impairments have equal opportunities in life.
In the 1950s, it was not expected that any more could be done for children with cerebral palsy beyond what was already being done, but we have made it our mission to improve and maximise the opportunities on offer to disabled children, young people and adults.
How we have developed
So who is Percy Hedley? Well, he actually passed away before the Foundation was formed and was never personally involved in any way with a project that would bear his name.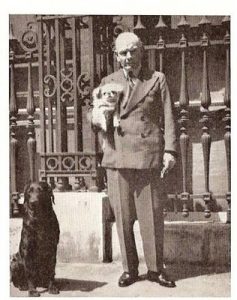 Before his passing in 1941, Percy Hedley decided to create a trust – the Percy Hedley Will Trust – to leave all his money to be used for charitable purposes in the North East.
After a chance meeting between the parents who founded the school and Percy Hedleys' solicitor, we became one of three charities to benefit from the trust.
Percy Hedley never knew how his accumulated wealth would benefit so many or that his name would become so well-known in the region.