2016 was another successful year for Hedleys Employability. We got straight back into the swing of things in January, engaging with new employers and completing a host of three way agreements.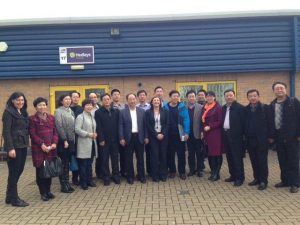 We engaged with 19 new employers in January alone, with approximately 99 new employers engaged by the end of 2016. Networking at its best!
It was an absolutely fantastic opportunity for Hedleys Employability when 12 Chinese tutors spent the day at The Percy Hedley Foundation. They were blown away by the fantastic work we do. A big thank you to Northumbria University for their help in organising and supporting the visit.
Click here to find out how you could work with Hedleys Employability
Sixteen students from Hedleys College and Post 16 at Percy Hedley School started an 8-week programme with Music Inclusion at the Sage. They learnt an array of transferrable skills and grew in confidence as the weeks progressed.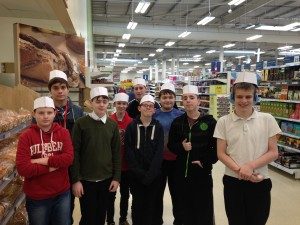 In total 268 students from College, Post 16 and Adult Services attended workshops throughout  the year, including Farm to Fork delivered by Tesco, Safety Works, Washington Fire Station, Foraging in Jesmond Dene with Peace and Loaf restaurant, a visit to one of the leading car manufacturers, Calsonic, and many, many more!
50 students have attended meaningful work placements from Coffee Giant to Snorkel, Mears, intu Metrocentre and Eldon Square and many more.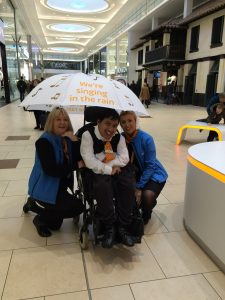 12 members of staff from Laybourn Group attended Disability Awareness training in January, with a staggering number of 168 staff members from various organisations taking part and becoming more disability confident by the end of 2016.
In March we held our first breakfast event delivered around etiquette and political correctness with 22 people in attendance. Another two events were delivered in 2016, which covered Deaf Awareness and Autism Awareness. In total 100 staff members from different organisations attended.
Throughout the year we hosted numerous events from the Family Day in May to DNEX in September with the help of 35 disabled people and worked with service users to plan and organise Hedleys Got Talent. 14 of our disabled service users rang around suppliers, employers, sourced the venue and pulled off a spectacular show that wowed everyone. In total, 49 disabled people gave up their time to support these events.
Eighteen students carried out access audits at intu Metrocentre, The Trafford Centre Manchester and Blackpool Tower. This was an invigorating experience for those involved. They experienced nights away from home and the culture and nightlife of Blackpool. Some students attended Bond Dickinson, where they were presented with a cheque towards a mobile iMuse bus. In total 28 students presented themselves in a positive manner and presented relevant feedback and training to organisations.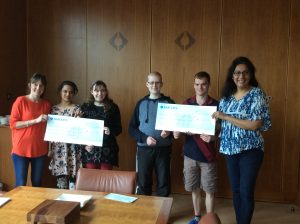 Newcastle Airport was overwhelmed by the feedback they received from an access audit that was carried out in the summer. Audits are becoming increasingly more popular with the employers we work with.
After a busy 2016, we are hoping to keep up the good work and make 2017 an even bigger and better year for Hedleys Employability. Thanks to every employer who has supported us.