To help celebrate National Careers Week Hedleys Employability took 7 students from Northern Counties School to visit the Mayborn Group, where they participated in an interactive workshop.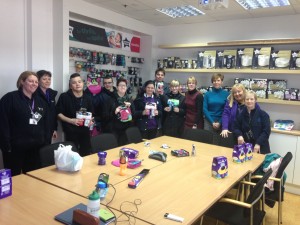 They were given a site tour and met with people from various departments within Tommy Tippee with regards to work related opportunities in the work place.
The aim of National Careers Week is to provide a focus for careers guidance activity to help support our young people when leaving education. Careers Week encourages students to talk to employers and look at what skills would be required for various job roles.
Thanks to everyone at Mayborn Group for a great visit!