Boost your donation to Percy Hedley by 25p for every £1 you donate!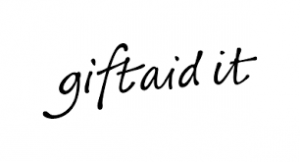 If your donation is eligible, by completing the form below, and ticking the Gift Aid box, we can claim 25p back from the Government for every £1 you donate for the next six years!  That means a donation of £20 will grow to £25 with a simple tick!
You can find out more about Gift Aid and how it works here and please give us a call on 0191 212 7878 if you have any queries.
If you pay Income Tax at the higher or additional rate and want to receive the additional tax relief due to you, you must include all your Gift Aid donations on your Self-Assessment tax return or as HM Revenue and Customs to adjust your tax code