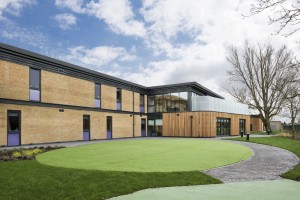 This service is temporarily closed due to COVID-19.
Bradbury View is a state of the art 6 bed short break facility which provides respite care for children and young people aged between 6 and 18-years-old, who have a learning difficulty and/or physical disability with additional needs.
This could include: communication/interaction difficulties, Autism Spectrum Disorders, cognition and learning issues, behaviour, social and development needs, visual impairments, hearing loss, sensory processing difficulties, cerebral palsy, epilepsy and other physical disabilities.
Location
Bradbury View is located in Killingworth Village, Forest Hall. It benefits from a large selection of shops, cafes, pubs, restaurants and banks. It has excellent transport links to the coastal areas of Tynemouth, Whitley Bay and North Shields and the city of Newcastle upon Tyne.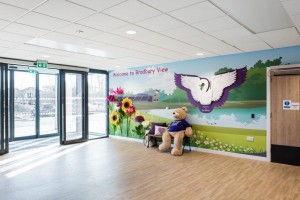 There are leisure facilities, museums, shops, cafes, restaurants and many other tourist attractions all of which are wheelchair accessible in the city centre. Many of our children receive their healthcare from The Great North Children's Hospital, which is situated in the city centre.
Accommodation
Each bedroom is en-suite and equipped to meet the individual needs of children and young people accessing the service. This includes ceiling track hoists on an H frame which allows transfers to be undertaken at any point in the bedroom or en-suite. Profiling beds are available should this be required.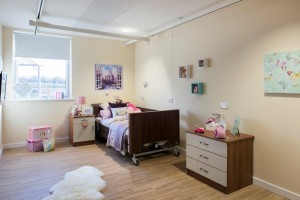 All equipment used is assessed by young people's individual therapy teams. Children are also encouraged to personalise their bedrooms by choosing décor and soft furnishings, TV/DVDs. Bathrooms are equipped with specialist baths, hand basins, showering and toileting equipment and overhead ceiling tracking.
There is a comfortable open plan lounge area complete with TV, DVD player and games console. Children will also have access to IT equipment with Wi-fi which is installed with all appropriate safety firewalls.
Large doors open out into the garden from the lounge. The home is equipped with a wide range of resources that are age appropriate and meet the individual complex needs of those accessing the service. This includes books, sensory toys, arts and crafts and musical instruments.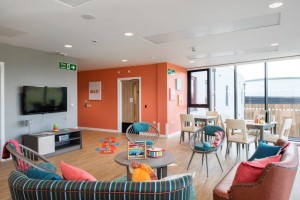 There are dining facilities in the lounge and kitchen area. Mealtime menus are completed in consultation with the children and young people to take into account their likes and dislikes. Where residents have communication difficulties PEC folders, choice boards and communication aids will be utilised to help them make independent choices.
Click here to view short break facility documents
For more information, including admission criteria, therapy and services please contact:
Cerys Howard
Registered Manager
Bradbury View Short Break
West Lane, Killingworth, Newcastle upon Tyne, NE12 7BH
Tel No: 07739001608