Hedleys Employability works with a number of employers across the North East to improve the opportunities for disabled people in the work place, but we are always on the lookout for new partners.
Not sure whether this is right for your business? Read the testimonials below to see what some of our employers have had to say about their experience of working with Hedleys Employability…
TDR Training Ltd
"TDR Training have been working with Hedleys Employability for almost a decade. We were in fact the first employer to be involved with the Employability Project and throughout this time it was been a fantastic project to be involved with.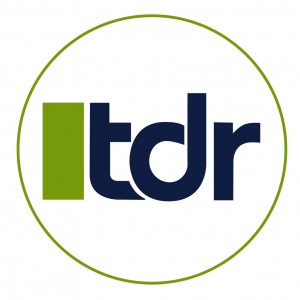 We have seen some outstanding successes and are delighted that the project has grown in size and reputation.
It is a privilege to help young people learn new skills and gain permanent employment and we look forward to strengthening our partnership with Hedleys Employability in the future."
Ian Young, Managing Director
Theatre Royal
"Paul Humby, who uses the adult services at The Percy Hedley Foundation, has come on leaps and bounds since he joined us here at Theatre Royal.

When he first came along he used to focus on general admin duties, press cuttings, sending leaflets out for our marketing team and was keen to keep out of everyone's way, staff and public. He generally only wanted me to sit with him and wouldn't move out of his comfort zone.
He could often be withdrawn but he said he really enjoyed the time he spent with us so we were very keen to support his wishes.
After a few months we attempted to integrate him into other teams and he was very reluctant until he met the ushers and made connections with a couple of them He asked if he could come in and work with that team and help us to deliver exceptional customer service to our audiences.
This was quite a surprise and I was concerned that it would be rather stressful for Paul, however, I am absolutely delighted that we took the chance.
He is a changed person; he loves working Front of House and helping staff and customers and is an absolute star! He sells programmes and shows people where they are sitting in the auditorium. His speech and communication have improved and he no longer displays a challenging attitude. He is still a cheeky lad but we wouldn't change that for the world! I am very proud of the way he fits in with our team on Thursdays when he is here.
Well done Paul – we think you're fab!
Tom Bell studies at Percy Hedley College. He is a darling – the Front of House look forward to seeing him and working with him. His communication skills are fantastic; he is funny, caring and great with customers (and provides them with great information!). He loves the shows and I think he is a budding actor!
I also want to add that when the guys first started coming to us they were often (by certain members of the team) described as "Paul" followed by a description of what they considered his disability to be (which isn't a slight against the team but more a generation thing I feel) – now they are Paul and Tom full stop!
Theatre Royal staff love having the guys around and they consider them as friends. That is how far we have all come on the journey."
Dawn, Theatre Royal
Cestria
"I just wanted to thank Hedleys Employability and Hedleys College in making Cestria's visit to the College (Forest Hall site) possible on Tuesday, September 29.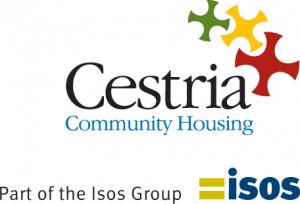 Equality and Diversity is really important to Cestria as we strongly believe that everyone should be treated fairly, with respect and have equal access to opportunities. We have arranged a diverse number of initiatives throughout September and our group of staff and tenants were absolutely thrilled to be able to take a tour of the college, but mostly meet the students themselves.
First of all, what a lovely welcome we received from Dionne and Kerry from the Employability team and John and Wendy from Hedleys College. The College had such a warm feel about it and the smiling welcoming faces from both staff and students throughout our visit told us that the college was a truly remarkably place to work and study.
Oh, and a special thanks to Ranjit one of the students who helped facilitate the tour and did an amazing job. It was lovely to see how – despite being very shy at first, she very quickly become comfortable in our company so much so that by the end of the tour we discovered she could talk for England!
Also, spending time in the student common room was a real pleasure and it was great to see staff and students engaging together in a more informal setting. We all commented on the amazingly positive (and noisy!) buzz.
We were also thrilled to be able to join a class session. John and Kerry were brilliant at answering our endless questions – their depth of knowledge, commitment to the students but most of all their passion for what they do shone so bright.
Our Cestria tenant visitors (Ann and Winnie) both told me how much they had enjoyed the visit and were genuinely captured by the experience.
Angela Knox (Housing Officer) asked me to pass on her thanks to say that it had been a pleasure to meet such amazing people at such an amazing place. She also said she felt that what both Hedleys Employability and Hedleys College achieve has a massive positive ripple on communities and that the students are an absolute credit.
Alison Styring (Employability Worker) also asked me to pass on her thanks to staff and students for making her feel so welcome and told me that she found the visit inspiring and the tutors and the students are a credit to the college."
Claire Hunt, Cestria Community Housing